Teacher Spotlight: Zoe Hedstrom
Ms. Hedstrom, known as a beloved Lower School art teacher to some, an incredibly creative Engineering & Design teacher to others, is the star of this GAP edition's teacher spotlight. Get to know the person behind all of the awesome E+D projects in the lab!
How long have you been at GA?
I'm not too good with dates or time—maybe 15 years?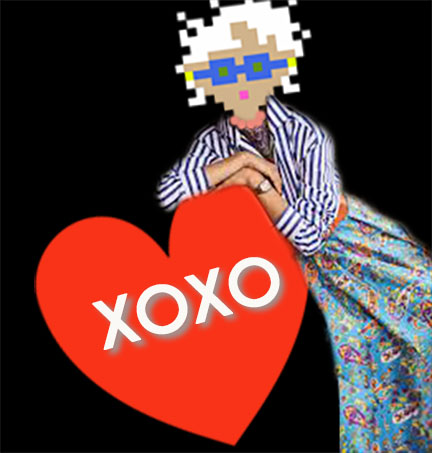 Did you always know that you wanted to be a teacher?
Yes, although I came here in a roundabout fashion. Having been dissuaded from taking up my unconditional offer of a place at Cambridge University for fine art and education, I took a circuitous route! Everything happens for a reason.
What do you love about GA the most?
The students, the teachers, and everyone working here. It's a family-like community. Every day I leave school feeling inspired.
What's your go-to coffee order?
In the mornings, I brew espresso, but if it's an outside order—flat white with regular milk.
What's your biggest pet peeve?
I don't think I have any. I focus on getting things done and think I block out anything that might be distracting. I do love pet dogs though.
What's your favorite month of the year, and why?
Summer months are my favorite—warmth on the face, salt in the hair. Time to regroup, recharge, read a book, forget responsibilities.
Would you rather live in the mountains or in a beach town?
Per my last answer, hands down a beach town. A small shack would do—a palm tree next to it an added bonus.
What's a secret talent that you have?
Folding napkin tricks at dinner parties—honestly haven't done this for years—would likely be someone's pet peeve. I can make a coherent sentence with five "ands" in a row, and I can tell a story with 1s and 2s.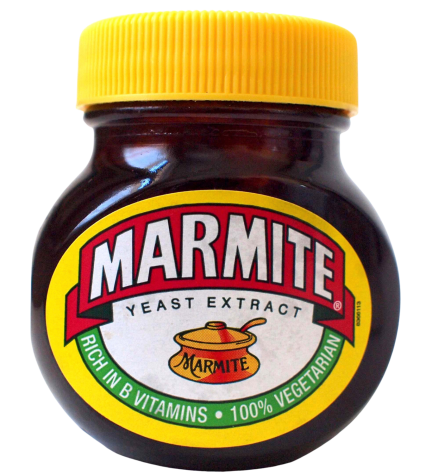 What's a hot take that you have?
Hot take: Marmite on buttered toast for breakfast.
What's up with your portrait? Is that what you really look like?
This is really what I look like, apparently! Show it to anyone and ask who it is without my name on it—and everyone seems to know immediately. Is that worrying? Have you ever seen me as the day progresses and my hair ends up all over the place—and then…the glasses! I coded this self portrait in p5.js—I sat in on a cool Art and Code class with Dr. Ortiz and Ms. Riley. They were very patient with me 🙂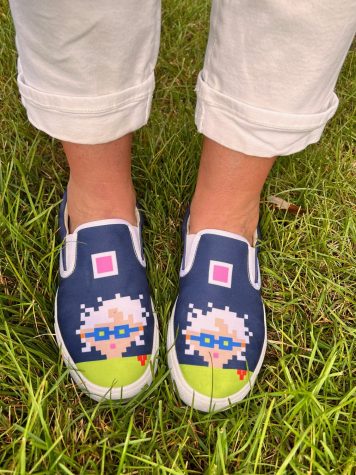 I've become quite attached to this image, I use it quite often. I design my own sneakers and so had to incorporate this image on my sneakers. Oh, I also used it in an NFT I created and this featured on an infinite object screen in an art show in Bermuda recently.
Ms. Hedstrom teaches Engineering & Design I and II in the upper school, and you can always find her with a smile on her face and something kind to say.
View Comments(1)