As we embark on a new school year, we are thrilled to welcome eight fantastic new faculty members to GA. In order to get to know these new members of the GA community, we asked them a few questions. So if you are curious what your new teacher's Starbucks orders or favorite TV shows are, you've come to the right place! Let's get to know these fresh faces who will undoubtedly bring new perspectives and expertise to our school.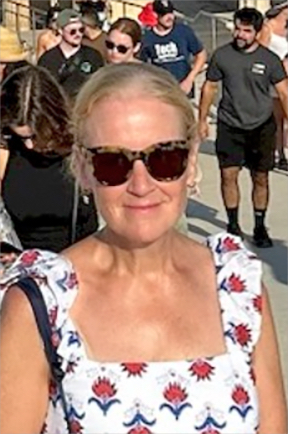 Rebecca Tenney – Nurse
As long as you're going: Iced Vanilla Latte with Oat Milk
Nurse Tenney is a proud Swiftie who lives in Rye, NY. She can often be found hanging out with her family, exercising, shopping, traveling, and spending time with her two dogs. She has also loved watching The Summer I Turned Pretty. After hearing great things about GA from friends, she heard there was an opening for a nurse and decided to check it out. She says, "I really liked everyone I met when I interviewed and thought it was a good fit for me." She loves nursing because it is "very meaningful and necessary work. It is extremely rewarding!"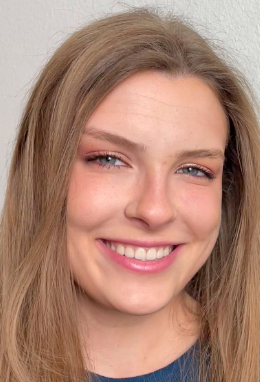 Olivia Less – Math Fellow
As long as you're going: Grande Cold Brew with Four Pumps of White Mocha, a Splash of Cream, and Light Ice.
Ms. Less first discovered her love of teaching math in her high school AP BC calculus class. She enjoyed helping her friends when they didn't understand something and found that it came naturally to her. Her math teachers also significantly impacted her, and she hopes to have a similar influence on her new students. Ms. Less says, "Something I'm excited to do this year is to get to know my students. It has always been one of my favorite parts of teaching, and I can't wait to get back in the classroom and make those connections." Outside the classroom, Ms. Less loves to read, play games, listen to Taylor Swift (especially the song "Gold Rush"), and watch New Girl. Before coming to GA, Ms. Less had some interesting jobs, including working at Starbucks throughout high school and college and working at Disney World! If she could give a piece of advice to her high school self, it would be to do things that scare you. "A lot of my favorite experiences and memories from high school were experiences that were way out of my comfort zone at first, like trying out for the musical." Lastly, she wants students to know that she "would love to talk during my free time, so if you ever want to have a conversation about Harry Potter, Taylor Swift, Star Wars, musical theater,", whatever book you're reading, or literally anything else, stop by and talk to me! I'm super excited to start the school year and meet everyone!"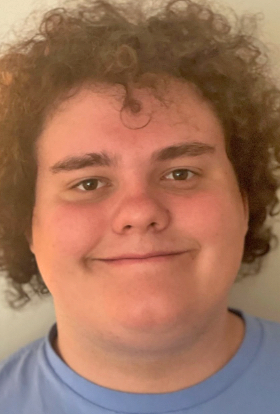 Tyler Cocharane – Math Fellow
As long as you're going: Vanilla Cream Cold Brew
Mr. Cocharane applied for his position at GA because of the UPenn fellowship and amazing GA faculty, but ultimately decided to come because of the fun he had while teaching his sample lesson. Needless to say, he is excited to start teaching and getting to know his own students while building a fun and engaging classroom community. He loves math because "Being able to work through the logic puzzles that math can provide has always been a passion of mine, and turning math from a daunting chore into an exciting prospect is one of my favorite parts about teaching math as a subject!" Outside the classroom, Mr. Cocharane enjoys baking (lemon bars are his specialty), playing the guitar, and spending time with his cat, bee. Some more fun facts about him are that his favorite song is "Do You Wanna Do Nothing with Me" by Lawrence, his favorite TV shows are Arrested Development and Portlandia, and he was in an a cappella group in college! Mr. Cocharane's motto is, If at first you don't succeed, take a nap and try again when you wake up. He also encourages students to make time for themselves, saying, "High school can be super stressful, and it's important to make time for the things that you love."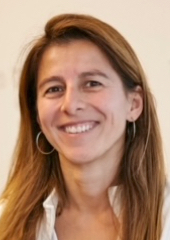 Liz Pepe – Spanish
As long as you're going: "I don't speak Starbucks!"
Ms. Pepe is excited to finally be at GA and "get to know the students and adults in this great community." If you didn't already know, her husband is Mr. Pepe, a biology teacher here in the upper school. She lives in Ridgefield but grew up in Colombia. She is half Colombian and half Spanish, and she says that "studying and teaching Spanish allows me to feel close to my roots and family while also sharing the language and culture with my students." When she isn't teaching, Ms. Pepe enjoys spending time with her dog and volunteering at her local dog shelter. She also loves watching Modern Family and Ted Lasso. Her most listened songs of the summer are "Zen Island" by Iration and "Inside Illumination" by Hibou, but she is also "always excited to try new music." She even made it to Taylor Swift this summer!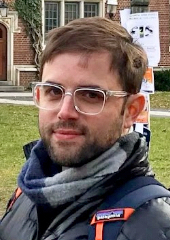 Charles Sliter – History
As long as you're going: Cold brew or cappuccino
Mr. Sliter is coming from Rye Country Day, where he taught history and coached lacrosse. When asked what led him to GA, he stated, "I have always been impressed by the strength of the community at GA. My wife (Ms. Sandes!) is a teacher at GA, and I'm looking forward to the opportunity to work with her again!" Mr. Sliter is excited to meet his advisees and history students. He enjoys history because he has always been interested in the events and stories that shape the current world. He studied United States history as an undergraduate and British history as a graduate student. When not teaching, Mr. Sliter enjoys outdoor sports like running and cycling and tries to travel as much as possible. He has also currently been rewatching West Wing.