Who New? They New!
Meet the Fresh, Soon-to-be-Familiar Faces at GA's Upper School
As exciting, fulfilling, and hot as this summer has been, it is time to settle down with those oh-so-familiar textbooks, pens, laptops, and teachers, but some teachers will not be so familiar… This upcoming school year, GA welcomes with open arms eight new teachers to the GA community! Next to their names are their favorite strange food combination, just for fun. Each new face, we are sure, will bring their own positive energy and helpful guidance to GA, whether it's on the stage, in a lab or classroom, on the field, or at a desk. We look forward to seeing what each of these new faculty members will bring!
Stephen Caddy (US Math): hot sauce on literally everything!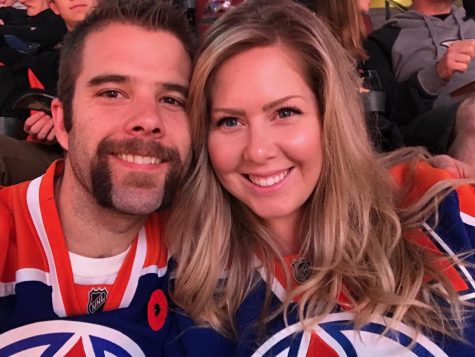 Mr. Stephen Caddy had a long way to go to get to Greenwich Academy, considering he traveled from California, driving over three thousand miles to Greenwich this summer! But clearly, it was all worth it; when Mr. Caddy was posed with the question, "Why GA?" he responded with, "Why not GA!? I was blown away during my interview… I'm excited to be a part of something special here."
Growing up in Red Deer, Alberta, Canada, Mr. Caddy enjoys hockey and baseball by cheering for his two teams, the Oilers and the Blue Jays. He owns two cats with his wife, Chelsea, with Disney character-inspired names of Berlioz and Sebastian. Mr. Caddy graduated from the University of Alberta in 2008 but wishes that he savored his time in high school a little more. However, he is glad that he tried a lot of different things–it gave him insight into what he wanted to do!
Most importantly, Mr. Caddy has always enjoyed math. For him, it was the subject that "always made the most sense and came the easiest." Mostly, he is fond of discrete math because of its foundation in logic and problem-solving. Claiming that "every area of math is interesting and applicable," Mr. Caddy has no least favorite math subject: "You just have to know what you're looking for." His passion for teaching and learning math leads him to continue creating an inspiring environment for both students and other educators.
Allison Czescik (Athletic Trainer): ketchup on anything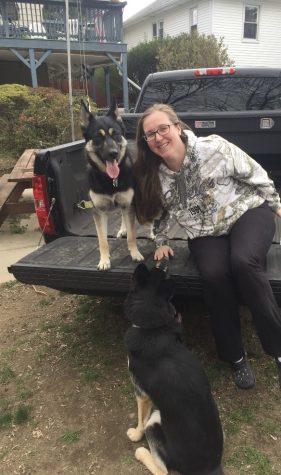 A native of Stamford, CT, Ms. Allison Czescik was looking for "a new challenge and a new role" when she landed at GA. We are so happy she did! She strives to make sure that kindness still matters in life as she works to pass it along as much as possible. These positive affirmations are what GA sees in Ms. Czescik and soon, we all will too.
Recently married in June, Ms. Czescik lives with her husband, Kyle, and two dogs, Maverick and Jasmine. She has three little sisters and an older brother. In 2012, she graduated from the University of Vermont. If she had to be any food, Ms. Czescik describes herself as mac & cheese or BBQ, because she is "comforting and always here for a good time!" In her free time, Ms. Czescik enjoys watching baseball and ice hockey, and is a devout Red Sox and Rangers fan!
Ms. Czescik does not only enjoy watching sports but playing them. When she was younger, she participated in softball, skiing, and competitive Irish dancing. She loves the comradery that being part of a team gives her. She also appreciates what makes a good team: working together, kindness, passion, and having fun! Now, as an athletic trainer, Ms. Czescik loves being "a rock and someone to lean on" and "building connections with the athletes."
Ian Diedrich (Theater): bacon and garlic pizza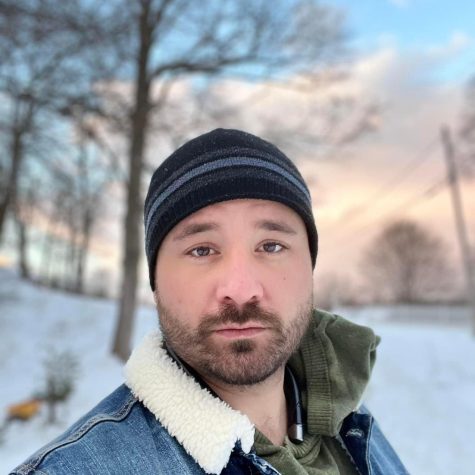 Why GA? This was a question we asked all of the new faculty in our conversations with them. When Mr. Ian Diedrich was posed with this question, he was all smiles. He knew "GA was the right place" as soon as he saw all of the smiling faces, positivity, and happiness in the community. We are so happy to have him join the GA community and cannot wait to learn more from him.
Mr. Ian Diedrich has called Connecticut home for most of his life. He grew up in Naugatuck, CT, and now lives in Greenwich. He moved to his new home this summer with his wife, Emily (who is also joining GA!) his children, Hunter and Charlotte, his cat named London, and his pug named Beckett! He loves to inspire and bring laughter to others with his accent impersonations. If he were a food, he would be a warm chocolate chip cookie.
"Truthfully, I fell into teaching," Mr. Diedrich said. He worked in stage houses occasionally and eventually received a job at the Taft School as the technical director. From there, he slowly started teaching technical theater whilst developing a full program. Mr. Diedrich added that it "wasn't in my initial plans, but I fell in love with teaching from that point on."
Monet Lewis (MS theater and all-school arts): Eggo waffles with peanut butter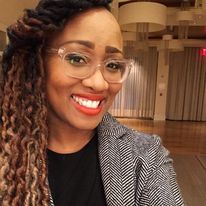 Although Ms. Monet Lewis is joining the middle school as a drama teacher  she will also be contributing to the overall performing arts committee! Ms Monet's life was "truly shaped" by her experience at an all-girls high school in CT and she wants to be part of that experience for students at GA. She believes she will be able to do so by inspiring these students through listening and learning from them.
Ms. Lewis grew up in Queens, New York, and is currently living in Rye Brook, NY, with her two children, Genesis and Caleb, and her cat, Prancer. Her favorite part this summer was traveling with her friends and family.
Ms. Lewis wishes that she played more sports in high school, and she was also glad she gave herself grace when she failed at something. Her most embarrassing high school moment was when she had a wardrobe malfunction on stage with a full audience!
When asked about her youth and childhood acting career, she responded enthusiastically that she'd always loved performing. When asked whether she preferred directing or acting in shows, she responded, "I enjoy both!" Her favorite role was Polyxenia of Troy in Hecuba. Her dream role would be any with honest storytelling.
When Ms. Monet is not found in a theater, she can be found doing one of her many other passions: working out, strength training, and yoga.
Bria VarnBuhler (US Science Fellow): leftover pancake and pepper jack cheese

Born and raised in Santa Rosa, California, Ms. Bria VarnBuhler is our 7th fresh face this school year! We are all so grateful and excited to have Ms. VarnBuhler as one of our newest Upper school science fellows. She aims to inspire students and other educators by continuing to find excitement and new connections in what is taught and learned.
Ms. VarnBuhler currently lives in Manhattan with her dog, Zulu, and her cat, Bonzai, but they are about to be on the move to Greenwich! Her first job teaching in a school was in January this year. A beautiful vacation in Curacao–also known as the "dutch Caribbean"—was Ms. VarnBuhler's summer highlight.
Ms. VarnBuhler's favorite part about science is that "there is always more to understand; the more you know, the more questions you have, and the more interesting things get. It is a discipline for the curious-minded." Her favorite fun fact about science is that one tablespoon of soil has more organisms in it than there are people on earth!
Ms. VarnBuhler is a huge soccer fan (including playing and watching!) and when not in a lab, she can be found wearing red and supporting Liverpool! "Up the reds!" We look forward to welcoming her to campus.
Eamon Goucher (US Science Fellow): scrambled eggs and syrup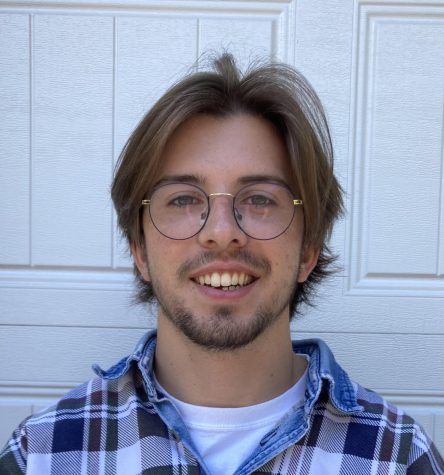 Rounding out our 2022 science team, we welcome the science aficionado, Mr. Eamon Goucher! Mr. Goucher is our second incoming science fellow along with Ms. VarnBuhler. When asked in his interview, "Why GA?" Mr. Goucher responded, "GA feels like a really warm, welcoming community that is really excited to learn together!"
Mr. Goucher grew up in Blue Bell, a small suburb of Philadelphia, and currently lives in Greenwich. He started teaching last summer when he worked at a summer enrichment program for New Haven middle school students. "I designed my own courses and discovered a passion for creating new knowledge with my students." After graduating from college, Mr. Goucher spent his summer this year traveling around Costa Rica on a three-week surfing trip with his friends!
During Mr. Goucher's time in high school, he wished he had more time to be outside but was so glad that he got to do science outside of school!
Mr. Goucher's favorite part about science is "being able to look at life on the microscopic scale and being able to have some small understanding of how it all works." A concept that Mr. Goucher thinks is the hardest to learn is the wave-particle nature of tiny particles like photons, which he says "is both really interesting and extremely confusing." Finally, a fun fact about science that he finds interesting is the fact that over 80% of the world's oceans are still unexplored. "I really feel that some of the biggest advances in research and medicine will come from the unique organisms found in the ocean."
Laura Gordon (US Spanish/Language Head): a lot of strange healthy things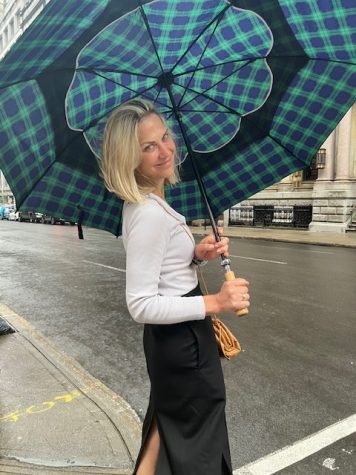 And the last but definitely not least new face this year is Ms. Laura Gordon, who will be joining the Upper School as a Spanish teacher and the language head. Coming from the city, Ms. Gordon is ready to spend more time in suburban spaces, and that was one of her many answers to the question "Why GA?" Her other reasons were that she "had always heard great things about GA," and that Mr. Sullivan "was a colleague at my former school, and he was one of the most well-regarded people there. I thought it would be amazing to work with him again."
Ms. Gordon became an educator a few years after she graduated from college. She hopes that her enthusiasm for and love of teaching languages comes through to those around her. She also thinks it's important to present topics in different ways because what works for one student might not work for everyone. Her favorite part of this summer was when she spent the end of her daughter's school year abroad in France with her.
When Ms. Gordon was in high school, she wished she joined the chorus. "I make up for that now by singing in Spanish with my classes. Get ready, new students of mine!" She was so glad that she had amazing teachers who inspired her to want to teach later in life.
Ms. Gordon's favorite thing about languages is that "speaking other languages has allowed me to become dear friends with people I'd never have gotten to know otherwise. And since they are from other places and cultures, it has made my life much richer."
Leave a Comment