Movie Review: Midnight in Paris
Woody Allen's "Midnight in Paris" creates the perfect fusion of beauty, romance, and history.
As I was scrolling through Netflix one night, I stopped on one of my recommended movies called Midnight in Paris. It said that the movie was a 98% match for me (which it always says), so I took a chance on it. Right from the beginning, I could tell that it was going to be something special. The film begins with scenes and shots of Paris, with a beautiful French tune in the background. I was immediately hooked.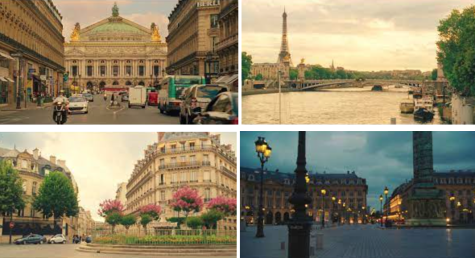 This movie follows the life of Gil Pender (Owen Wilson), a screenplay writer and aspiring novelist. While he is vacationing in Paris with his fiancee (Rachel McAdams), Gil falls in love with the streets and elusive magicality of Paris. His fiancee, on the other hand, is not as connected to Paris and is extremely focused on the start of their marriage. One night, while Gil is strolling the streets of Paris, he encounters a group of French strangers in an old car. These strangers are Parisian and exciting, and they strongly encourage Gil to join them in their car. When Gil enters, he is swept back in time to the 1920s! He travels to parties and bars, running into his favorite writers, artists, and musicians. Ever since that first night, Gil returns to the same spot to be transported back to the golden age and experience the magic of the past. The more time Gil spends with the past, the more dissatisfied he is with the present and the future. 
This movie was absolutely fabulous. Owen Wilson embodies Gil perfectly, showing his awkwardness and quirks at just the right moments. Gil's love for the past is admirable and innocent. It is so interesting to see the relationships he forms in the past and how it alters his life in the present. There is even an aspect of romance! Not only is the movie extremely aesthetically pleasing, but if you have a love for history (especially art history and the writing of the 1920s), it is so captivating. You get to see Hemingway and Degas and Dalí in a whole new light. This movie is fun, playful, and charming. I highly recommend watching Midnight in Paris! 
Rating: PG-13
Runtime: 1 hr 34 mins
Where to watch: Netflix & Hulu
Rotten Tomatoes Rating: 93%
Scarlet's Rating: 93% (I agree with the tomatoes this time!)
Leave a Comment
About the Contributor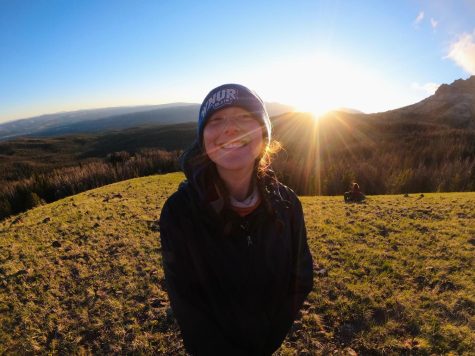 Scarlet Fishkind '23, Staff Writer
When not writing for GAP, Scarlet can be found spending time outdoors or bobbing her head to the blasting music in her headphones.