November Teacher Spotlight: Ms. Chen
Each month, GAP will be interviewing one of our amazing faculty members at GA, starting first with your new teachers to the school. This November, our faculty spotlight is on Ms. Chen, a new Modern World History teacher and coach of thirds volleyball.
​​What classes/extracurriculars are you teaching this year?
I'll be teaching 9th grade modern world history and coaching thirds volleyball. 
What is your favorite part about being a teacher/what drew you to teaching?
Without a doubt, my favorite part about being a teacher is the opportunity to build relationships with students. To me, being able to witness and nurture their growth as both students and individuals is incredibly special.
What aspect of the subject you teach do you love the most? Which unit/topic do you think is your favorite to cover?
I love that studying history allows us to draw connections across both time and place, as well as see all the ways in which today's world has been shaped by the past.  
What did you do before becoming a teacher at GA?
I taught English at an all-boys high school in a rural town in South Korea through the Fulbright Program. 
What are you looking forward to most this school year?
I'm most looking forward to joining the GA community, building relationships with students and faculty members, and growing as an educator. 
What's your favorite thing to do when you have some free time?
I enjoy traveling, reading, trying new foods, and doing the New York Times crossword.
Do you have a favorite song/genre of music or favorite movie/genre of movies?
My favorite movie is Shrek, but I love rom-coms and documentaries in general. My favorite song at the moment is Agnes by Glass Animals. 
What's a fun fact about yourself that not many people know?
English was technically my third language. 
What was your favorite part of high school when you were a student?
My favorite part of high school was getting involved in various clubs and sports.
What advice would you give to students?
I know that high school students juggle numerous responsibilities and have a lot going on, but please make sure to prioritize your mental and emotional well-being as well. Relatedly, learning to self-advocate and ask for help when you need it will serve you well in both high school and beyond. 
Thank you so much, Ms. Chen, for your time in this interview; it's been a pleasure getting to know you these past few months! We've loved having you on our teaching staff and we're excited to get to know you even more as the year progresses! Also, readers, stay tuned for next month when we'll be interviewing Ms. Foye, GA math teacher and soccer/basketball coach!
Leave a Comment
About the Contributor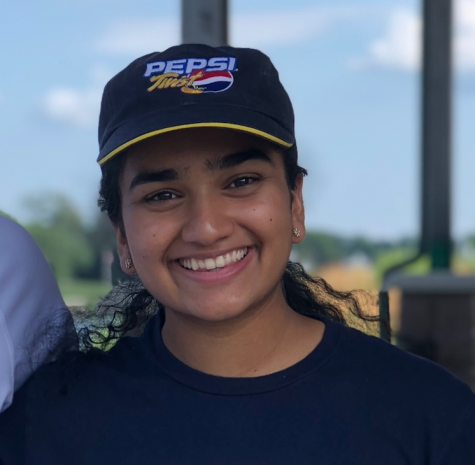 Sara Raghavan '23, Executive Editor
When not writing or editing for GAP, Sara loves to bake with Chef's Table, the Great British Baking Show, or music playing in the background. She also...