Fantasy Island…School?
Tropical Paradise + a Bunch of Kids = One Pretty Amazing Summer Term
The Island School is among the most popular study-abroad programs GA students attend. GAP sat down with rising senior and Summer '22 Island School alum Tatum Chang to find out why it's so great (other than being on Eleuthra!).
How did you hear about the program and why did you want to apply?
My brother is a former student [of the] summer 2019 [class], and he really loved it. We have a similar love for being on/around the water. We grew up sailing every summer since we were six, which has definitely crafted that part of me. I was also very intrigued by an experience unlike anything I've ever done before — I've never really been away from home, never gone to summer camp, and never experienced dorm life. And on top of it all, living in The Bahamas for a few weeks did not sound like a bad way to spend my summer! You can only apply once, so this was my one shot, and I decided to apply for the summer 2022 program.
How would you describe your experience? 
It was very new to me. There was a lot of adjusting that I had to do, but once I settled into a routine and got comfortable, it was so much fun and I loved waking up to a new day. It was genuinely the best experience of my life. I learned so much about the environment, myself, and those around me.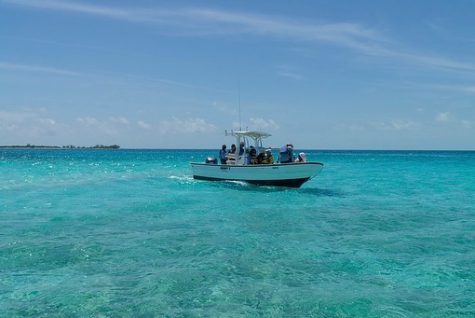 What was the curriculum like?
We focused on one essential question: "How do you live well in a place?" Whether we knew it or not, almost everything we did answered that question. In classes, we learned about our environment and sustainability, in dorm life, we figured out how to live in that space, and even in meetings regarding our community, we found answers to that question that helped us live well at The Island School. I really enjoyed actively learning, which is another reason why I really liked our academic classes. We would often experiment and learn simultaneously, which was super fun and definitely built my adaptability.
What is something you loved about the program?
The schedule we had each day always had something fun, and there were never times I wasn't excited about what I was about to do. I also loved learning more about myself and the friends I made. Meeting new people from all over and seeing how we all had different backgrounds helped us come together and create a tight-knit community.
What was the hardest part of the program?
Being comfortable being out of my comfort zone and allowing myself to branch out of my bubble in order to learn.
What have you gained from the experience? 
A new place to call home, lifelong friends, and a stronger understanding of myself. I now kn
ow how to live competently in any place I go and how to immerse myself in new environments as well as embrace them.
Favorite memory? 
Everyone singing songs together on our last night.
Who would you recommend this program to? 
Anyone that loves the ocean, people who are friendly and are leaders, and those who want to branch out and embrace new experiences in unfamiliar environments.
Leave a Comment
About the Contributor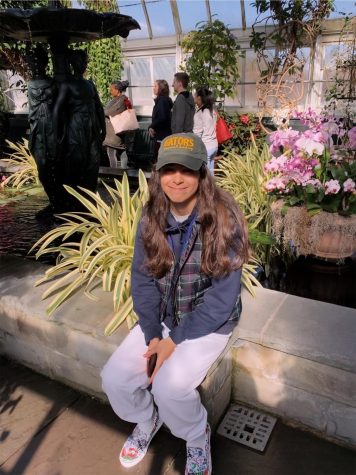 Izzy Rosales '23, Associate Editor
When not writing for GAP, Izzy is an art enthusiast who loves touring New York and spending time with her cats!