Song Recommendations
Each month, Scarlet Fishkind '23 will share five of her favorite songs that you should check out!
I'm back, once again, to deliver some good song recommendations! The songs below have been some of my favorites for the past few months. I hope you enjoy them!
This song was recommended to me by a good friend of mine who thought I would like it. She was right! This song has been my comfort song for months now- It can calm me down in any situation. 
Love Me Like You Used To by Lord Huron
I would like to shout out Mrs. Riley for giving me this song! She played it in my Engineering and Design class and I couldn't help but take out my phone and shazam it. This song almost has a country feel to it. It makes me sway side to side.
Telephone Line by Electric Light Orchestra
My obsession with ELO will never, ever fade. This one sounds a bit like the Beatles if they went totally electronic. 
Baby, I Love you by the Ramones
This one is just a sweet love song! Its old and classic sound is special- perfect for this past Valentine's Day! 
This song has a bit of a sad tone to it, but the guitar and harmonies are beautiful. Moses Sumney gives me the chills sometimes. 
I hope you enjoyed these recommendations! If you have any songs that you think I should recommend or just listen to, don't be afraid to reach out to me at [email protected]!!
Leave a Comment
About the Contributor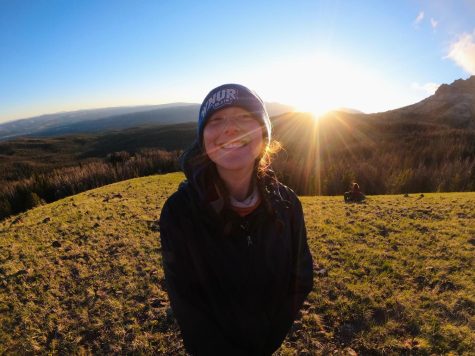 Scarlet Fishkind '23, Staff Writer
When not writing for GAP, Scarlet can be found spending time outdoors or bobbing her head to the blasting music in her headphones.