Movie Review: "CODA", a Sign of Love
CODA follows the life of Ruby Rossi (played by Emilia Jones), a 17-year-old who is the only hearing member of her deaf family. This comes with a lot of responsibility, as Ruby works hard before and after school to help her parents and brother keep their fishing business alive. She is their main provider of communication with the outside world for her family, creating a dynamic where her family greatly depends on her.  However, things take a turn when Ruby tries out for choir at school and discovers a real passion for singing. Her supportive choir teacher and attractive duet partner propose a real obstacle for Ruby: will she follow her dreams and passions, or stay back home to support her family? 
Sometimes you watch a movie and you just know it will make a real mark on how you perceive your life. For me, CODA was one of those movies. It made me cry my eyes out, smile my biggest smile, and laugh in my bed at midnight. Truly, CODA gives you a whole new perspective on family dynamics, struggles, and independence. Firstly, Ruby is such a relatable character for any High School student. She is awkward, shy, and doesn't know how to express herself in the slightest. Although being a CODA (Child of Deaf Adults) is something not a lot of us can relate to, Ruby makes it easy to imagine ourselves in her shoes and empathize with her. The entire Rossi family is hard to not fall in love with. Hilarious and witty, each member of the family is individually lovable in their own way. Ruby's brother Leo (played by Daniel Durant) struggles to fit in with the other male figures around him, constantly feeling like he has to protect and maintain his tough facade. Ruby's mother Jackie (played by Marlee Matlin) is a gorgeous retired pageant queen who loves her family greatly, but struggles to really connect with Ruby and the other women in town. Lastly, Ruby's father (played by Troy Kotsur) is the provider of the family, who finds it difficult to watch his daughter grow up and develop a passion for something he can't experience. 
I believe this movie deserved all of its praise. Winning Best Picture at the Oscars for this year in addition to lots of other awards and acclaims, CODA perfectly captures the hard parts of growing up and having to leave your family behind. It sets you up to love each and every character, making it even more difficult to see the things around them change. Troy Kotsur, who plays Ruby's father, offers a truly incredible performance. You can easily see how he feels through the smallest of facial expressions and the beautiful way he signs. If you have some free time to take a break from SAT studying or need to unwind after a hectic beach day, please watch CODA. Even if you don't have free time but you just can't sleep, CODA is worth staying up for!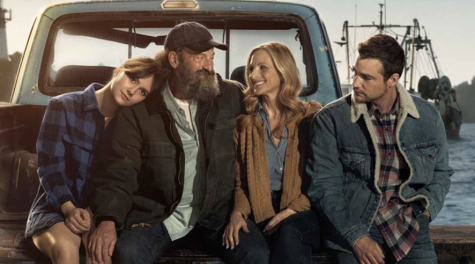 Rating: PG-13
Runtime: 1 hr 51 mins
Where to watch: Apple TV
Rotten Tomatoes Rating: 94%
Scarlet's Rating: 96% (yes, it's that good.)
Leave a Comment
About the Contributor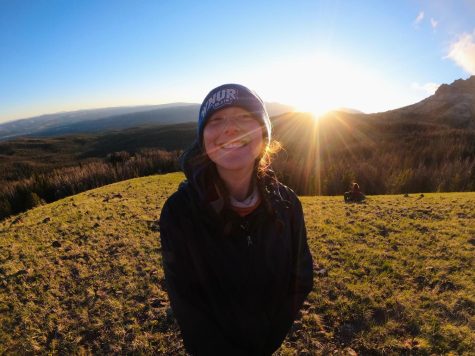 Scarlet Fishkind '23, Staff Writer
When not writing for GAP, Scarlet can be found spending time outdoors or bobbing her head to the blasting music in her headphones.