March Song Recommendations
Each month, Scarlet Fishkind '23 will share some of her favorite songs that you should check out!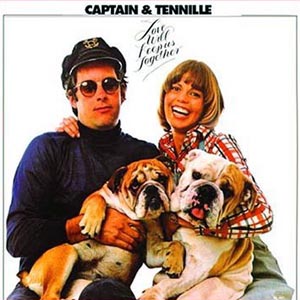 Hello GAP readers! Spring break gave me a lot of free time to sit back, relax, and put on my headphones. I was constantly thinking about you guys… what songs should I recommend this time? Honestly, you guys were always on my mind. Firstly, I want to say thank you for all of the support I have received! I love hearing from some of you that you liked my recommendations or you just loved my article. Thanks to you all, my last article was the most read article in all of GAP online HISTORY! Wow. Let's keep it going!! Without further ado, here are some of my recommendations.
"Lake Shore Drive" by Alliotta Haynes Jeremiah 
Sometimes friends are the best source of new music! Thanks to a good friend of mine, this song has been on REPEAT! The piano truly gets me. It is a road trip tune that is upbeat and sweet (my favorite combination). Sometimes it feels even a bit chaotic, and I love it! 
"Love Will Keep Us Together" by Captain & Tennille
Now Captain and Tennille never fails. EVER. My mom and I love to dance to this song in the kitchen. When Tenille says "STOP," we give each other the hand to the face and shake our hips. It's awesome. 
"Photographs and Memories" by Jim Croce
Jim Croce has some great great hits that you all should check out. Some include "Operator (That's Not The Way it Feels)," "Time in a Bottle," and this one, "Photographs and Memories"! He is definitely a tear jerker, but his voice is like butter. So is his guitar, which has this old and timeless feel. This is one of those songs where you can sit in your bed, turn off the lights, close your eyes, and just listen.
"Have You Heard" by The Duprees 
This '60s tune has a story behind it. One morning, I was in the car with my grandpa and he was taking me to school. My grandpa is the king of the Love station, and everytime I get in the car with him he has it on. However, this time, he was on a different one: the '60s station! While we were together, this song played and my grandpa sang along to the Duprees. Since that moment, this song has held a special place in my heart.
"Andromeda" by Weyes Blood
This song holds drama and passion. It is kind of like a cry—and you can't sing it any differently. It has to come from within! The steel guitar in the chorus of this song is so special and passionate. 
"Everybody's Talkin" by Harry Nilsson 
Beware of this song. For days and days, this tune has been stuck in my head and I cannot GET IT OUT!!! I think my family hates it now. Everytime I sing it, I put on this low manly voice and never stop. Regardless, the guitar and old feel of this song is priceless. If you sing it near someone who is past the age of 50, they will remark, "good tune." I promise. It works every time. 
"If I Ever Was A Child" by Wilco
How could I give song recommendations and not put in Wilco! They are one of my favorite groups EVER and I hope you guys can love them just as much as I do. Thanks to my older sister Piper, this song has been a favorite of mine for months now. It calms me down and reminds me of summer. 
"How Can You Mend a Broken Heart" by Al Green
I had to end this list with a bang and I think this song does the job. Al Green is a legend. This song is actually a cover of the Bee Gees song "How Can You Mend a Broken Heart," which is a more upbeat tune. I think the Bee Gees sound kind of like Kermit the Frog in the beginning. It is super cool to compare the two! I think Al Green turns the song into a more sad and soulful tune. The backup singers, the strings in the back, all of it is magic! Also, check out the cover to this album

Let's Stay Together

(another good Al Green song). His pose and the jacket is so classic '70s. 
Again, thank you so much for reading my recs. It means a whole lot to me! Please please please come up to me at school or just shoot me an email if you have some more recommendations or just want to chat about music. I am always happy to talk about what I love! Also, if you want to get some more songs, my spotify is Spfishy. 
Here is the link = https://open.spotify.com/user/spfishy
Leave a Comment
About the Contributor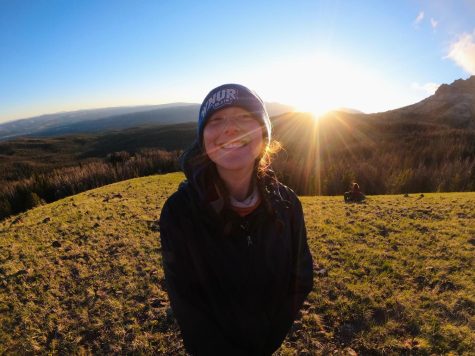 Scarlet Fishkind '23, Staff Writer
When not writing for GAP, Scarlet can be found spending time outdoors or bobbing her head to the blasting music in her headphones.