Song Recommendations
Each month, Scarlet Fishkind '23 will share five of her favorite songs that you should check out!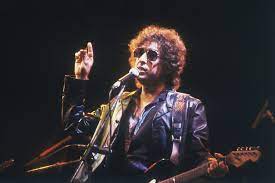 Hello everyone! My name is Scarlet Fishkind and I love music like no other. There is rarely a time when I am not attached to my headphones, bopping my head as I walk through the hallways or around the house. I obsess over melodies, artists, chords, and everything in between. Here are some of my favorite songs at the moment – please let me know if you like them and send any other recommendations my way! 
Number One: Buckets of Rain by Bob Dylan. Written in 1975, Bob Dylan talks about the pain that can come with loving someone. This song consists of just an acoustic guitar and a bass guitar, with a chord progression that is to die for. Some notable covers of the song go to John Mayer and The Wood Brothers. Check them out! 
Number Two: Arrow Through Me, by the Wings. The Wings, a British rock band from the late 1970s, featured this song on the incredible album Back to the Egg. Some other of their notable songs include Band on the Run and Let Em' In. There is something so groovy and electric about this song – you can't help but bob your head back and forth. 
Number Three: I'd Really Love to See You Tonight, by England Dan and John Ford Coley. This one is a real classic. If you play this in front of someone past the age of 45, they will know it word for word. It is not just a song but an overall experience- the piano and the drums together create a beat that is unreal. This song is a one-hit-wonder that has lasted for decades.  
Number Four: You Seemed so Happy, by The Japanese House. Amber Mary Bain, whose stage name is The Japanese House, does it all. She sings, plays guitar, works her magic on the synthesizer, and jams out on the keyboard. When this song first came out in 2019, it was on repeat for me. The warmth of her voice and the sweetness of her sound is entrancing. 
Last recommendation- Number Five: Polka Dots and Moonbeams, by Wes Montgomery. Wes Montgomery holds a very special place in my heart. He was a jazz musician from the 1950s, and he specialized in jazz guitar. Polka Dots and Moonbeams is like if you put a snowy day with family and hot chocolate into a song. It can lighten your mood and make you feel on top of the world. 
So there you have it! Make sure to check out these songs over break; there's no better way to relax than listening to some tunes! And of course, if you have any recommendations for me please feel free to reach out – I'm always interested in new music!
Leave a Comment
About the Contributor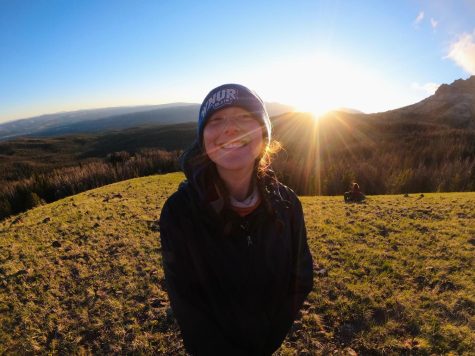 Scarlet Fishkind '23, Staff Writer
When not writing for GAP, Scarlet can be found spending time outdoors or bobbing her head to the blasting music in her headphones.