Thanksgiving Craft to Keep You Occu-PIE-d!
Looking for a way to spice up your house for Thanksgiving? This pie garland is perfect to string around the walls to add some festive color. It requires minimal effort and looks great!
You need: 
Scissors

Colored Paper(brown for crust and a color of your choice for the pie)
Hole Punch
Glue
String
Cut out a large triangle of your color of choice (orange for pumpkin, brown/yellow for apple, red for cherry, etc. depending on what type of pie you like best)

Cut out a brown rectangle with a length that matches the length of the end of your triangle.

Glue the rectangle to the triangle

Customize the slice of pie to your liking(chocolate cream pie, apple pie, cherry pie)

Repeat this step for as many slices or however long you want the garland to be 

Cute two hole out with a hole punch on either end of the slice 

Take a long string and go through the front of the first hole and weave it through the back of the second hole. 

Repeat this step with the same string joining each slice together

Done! Hang up your garland around your house or room and have a happy Thanksgiving!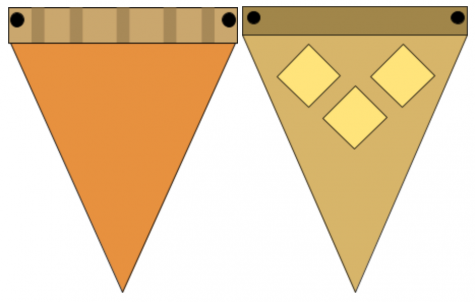 Leave a Comment
About the Contributor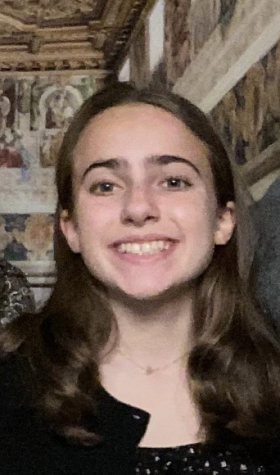 Alessia Cutaia '25, Staff Reporter/Writer
Alessia is a freshman and new writer for the GAP. In her free time, she enjoys reading, playing with her dog, and attempting to bake way to ambitious desserts.