FAA-ll Roundup
Wondering how your favorite GA fall team played in the FAAs? Read on to find out!
Along with the colder weather and Thanksgiving festivities, November signals an important month in athletics at Greenwich Academy: the Fairchester Athletic Association (FAA) tournament. With the cross country, field hockey, soccer, and volleyball teams competing in the annual postseason tournament, the GA Gators had a busy first few weeks of the second quarter of the school year. 
CROSS COUNTRY:
The cross country team started off the season coming in third at the first FAA race, with Hopkins and Sacred Heart beating them, with scores of 29-30, 36-32, respectively. GA came back stronger in the second of the three meets, with every member of the team achieving a personal record (PR), beating both Sacred Heart and Hopkins, and putting them in a three-way tie for FAA league champions. The third FAA league meet, the most important meet of them all because it was a tie-breaker, was GA's home game at Brunswick King St., and GA came up on top, securing their FAA league championship. This is also extremely exciting because Maddy Lee, sophomore, won every single FAA league meet, with times of 20:23, 19:37 (an all time PR for her), 19:49. Senior Ava Butz's best time this season was 20:30, a personal record for her, at the third and final FAA league meet. Grace Sullivan, sophomore, Emily Goodman, junior, Emily Greenhaw, senior, and Katie McIntyre, sophomore, all finished in the top 20, with all times under 23:00. Poppy Huffman, freshman, had a great first season, rounding out the seven varsity runners and getting a PR of 23:45 in the last meet. 
FIELD HOCKEY: 
The GA field hockey team entered into the FAA tournament as the second seed, allowing the team to jump straight to their semifinal game against Greens Farms Academy on Tammaro Field on November 11. Matched up against a team they had previously faced earlier in the season, the Gators prevailed with a 6-0 win against a strong GFA team, placing them into the FAA final against cross-town rivals Sacred Heart. After suffering a loss to Sacred Heart earlier in the season, the Gators fought through an intense, competitive battle. Despite the strong effort, Sacred Heart captured the FAA title in a 2-0 loss. 
SOCCER:
After losing to Greens Farms Academy earlier in the season, the GA soccer team earned their spot in the FAA final by beating the Dragons in an exciting and tumultuous semifinal battle on November 11, with a final score of 1-0. After the end of regulation time, and with a score of 0-0, the Gators fought hard in overtime, which also ended scoreless, forcing the game to be decided by penalty kicks. Lola Tirabassi '24, Robyn O'Connor '23, and Ali Jacquiery '22 each scored on their penalty kicks, while GA's star freshman goalkeeper, Este Tejpaul '25, held GFA to only making one of their kicks. After beating GFA, the Gators matched up against a strong St. Luke's team on November 13, and despite a great effort, lost 2-0 in the FAA final game, ending a strong season. 
VOLLEYBALL: 
After a strong season, GA's volleyball squad entered into the postseason with a ton of momentum. Placed at a high seed in the FAA tournament, GA's first postseason game took place at Raether Gym against Greens Farms Academy in the FAA quarterfinals. GA captured the win in smackdown 3-1 sets, securing their spot for the FAA semifinal game against King. Matched up against a tough King team, GA fought through a tough loss in the semifinals, ending their FAA run with a strong effort. 
Leave a Comment
About the Contributor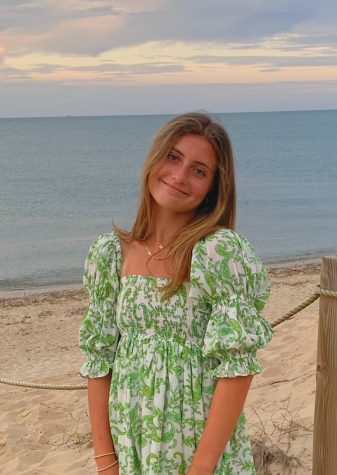 Dylan Casazza '24, Sports Editor
When not writing for GAP or on the field playing field hockey or lacrosse, Dylan enjoys learning about current events, watching true crime shows, cheering...