Random Kid of the Month: Alessia Cutaia '25!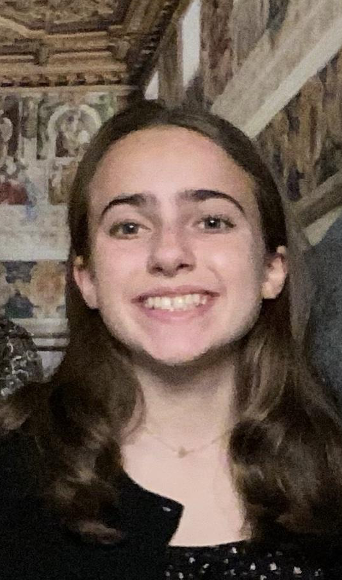 Technically, GA is a small school. Still, getting to know all 344 of us is a near impossibility. So we're resurrecting a fun feature from GAP past, wherein we randomly select a student to profile. Freshman Alessia Cutaia is in her second year at GA. She plays field hockey for JV (go Alessia!) and she likes to read, bake, and play with her dog. She also has an older brother who does not go to Brunswick. Alessia also happens to be a member of GAP!
The color red—is it a positive or negative for you?
Negative. When people are grading stuff, it's usually in red. Also, stop signs are red.
Favorite artist and song right now and why?
Pretty basic, Taylor Swift. Probably "Folklore" and/or Evermore. They're good songs.
Favorite food?
Dumplings.
You fold a piece of paper. Is it a hamburger or hotdog fold?
Hotdog. 
Pasta with marinara, alfredo, or cheese?
Marinara.
Favorite GA lunch?
What we had today, lo mein and dumplings.
Greatest fear?
Choking on food.
What's one thing on your bucket list?
To go to Iceland.
What advice would you give to your 8th grade self, who was just starting at GA?
Try to talk to everyone and make friends with everyone!
Would you want to be a mermaid, fairy, or wizard?
Wizard. It'd be cool to have magical superpowers.
Do you have a favorite subject and/or teacher right now?
Not yet.
View Comments (1)
About the Writer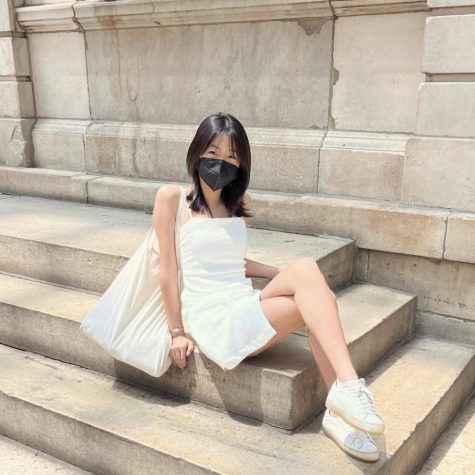 Joyce Huang '24, Co-Editor in Chief
When not writing or editing for GAP, Joyce can be found reading, sleeping, and spending time with her friends. She enjoys the humanities and has an uncountable...