Vows Just Now: Eight, to Be Exact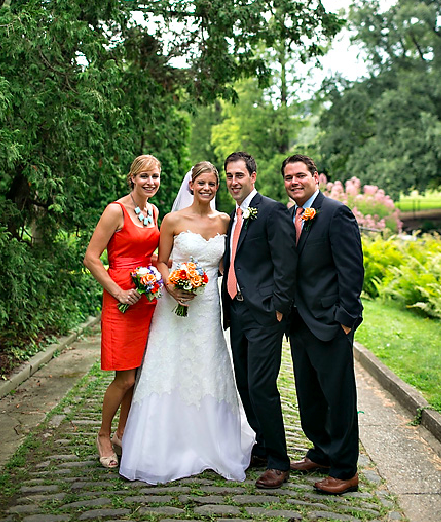 Bells have been ringing all over the upper school recently – wedding bells, that is! This past summer over eight of our Upper School teachers said "I do."
The newlyweds on campus include Mr. Charles Alt, Ms. Heather Way, Ms. Carolyn Hyman, Mr. Mike Kallmeyer, Ms. Ann Decker, Mr. Jon Coffin, and Mr. Evan Gilbertson. After his departure from GA, Mr. Nick Hiebert also got married this past summer. All couples report having had joyful and adventure-filled summers, having begun their marriages tubing in northwest Connecticut, scuba diving in Belize, traveling in Iceland, and making the best of memories together. No wonder they're smiling!
Ms. Way remarked that her favorite memory with her husband was when her wedding first started and he began to play a song that he wrote for her to walk in to. Her spouse, a Belgian jazz saxophonist and classical composer, is named Robin.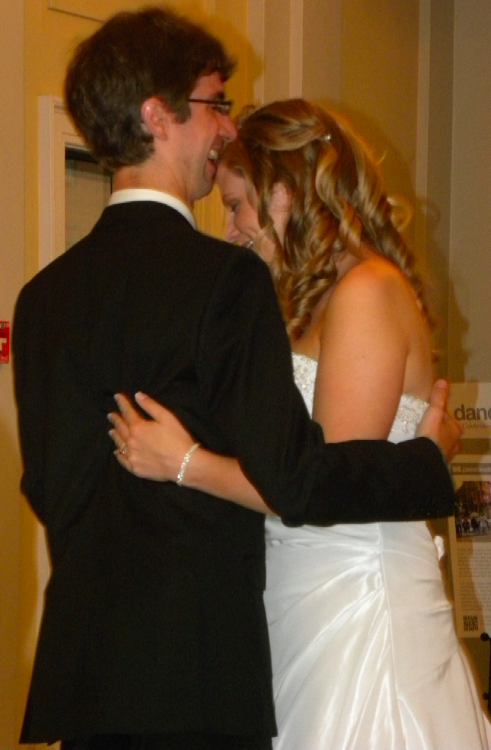 "I love his ability to stay calm and look on the bright side," said Way. "If I'm upset or worried, I can count on him to put things in perspective." He proposed to her in Antwerp on the rooftop of a new museum, the MAS, as they were overlooking the city.
"Before I knew it,  he was on one knee! I said yes, but quickly started to feel lightheaded and we left the roof." If he were a cartoon character, Ms. Way said that with his Belgian background, he resembles Tintin. She is also learning Flemish so that she may better communicate with her in-laws, and remarked: "it's also a good exercise in empathizing with my language students!" Together, she and her husband are hoping to travel more and revisit one of their honeymoon spots, Iceland, as well.
"Me = nervous, Her = surprised. Five minutes later, wedding planning had already begun in earnest," Mr. Alt described his proposal to his wife, Ms. Aimee Bryers. His favorite moment with her was their second date. "It seemed like 5 minutes, but lasted almost 5 hours," he said.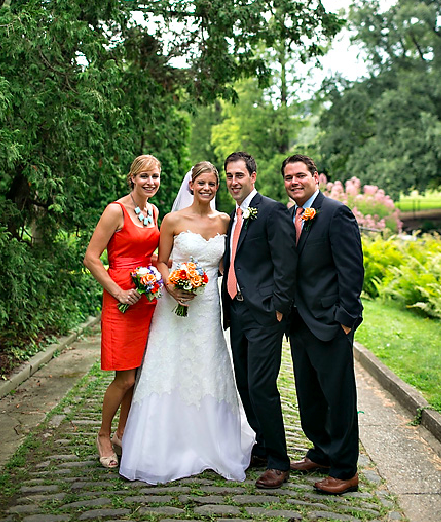 "At one point in the evening I looked up only to realize that everyone in the restaurant had already gone home and only the staff had remained (anxiously awaiting our departure, of course). That is how you know…"
Mr. Alt's wife works at Fordham University as a men's and women's swimming and diving coach, and together they have even gone swimming and scuba diving in Belize! While a harmless three-foot remora was trying to attach itself to Mr. Alt, Ms. Bryers was terrified and nervously tried to signal that what she had mistaken as a shark was trying to bite his head. It all turned out okay, though. When asked what his favorite thing about her is, Mr. Alt exclaimed one word: "EVERYTHING!" and said that if she were a cartoon character, she'd be a teenage mutant ninja turtle.
Ms. Hyman's favorite memory with her husband, Chris, took place while tubing on the Farmington river: "[we were] just getting to know each other really. We were talking about kinds of music we liked, and we turned to each other, while tubing, and simultaneously named the artist Pat Metheny (a guitarist) as an example of a favorite jazz musician."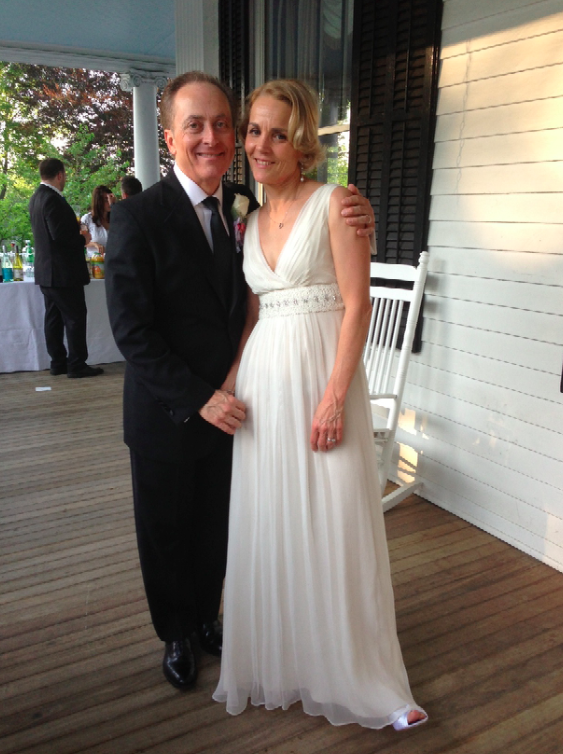 Her husband, who she met while bicycling, is a consultant with a firm in Manhattan and helps devise strategies for large companies that will encourage them to take steps in their lives to promote wellness. He proposed to her immediately after an outdoor production of Romeo and Juliet that they went to see together, and Ms. Hyman's favorite thing about him, she said, "is his positive outlook on life, and his constant encouragement and support in helping me to be the same way."
For the future, they are hoping to acquire a vacation home together in Cape Cod.
Mr. Kallmeyer's proposal took place on his five year anniversary while out to dinner at Half Moon, a beautiful Hudson River-side restaurant in Dobbs Ferry, New York.
"At dinner everything seemed normal until the waitress came out with our dessert, and when she removed the lid from the platter there was no creme brûlée but instead there was a ring. I got down on one knee in front of the entire restaurant and she was floored. After Tara said yes we were cheered on by the kids at the next table, I got two high fives from older women, and someone came up to us and said "I wish my husband asked me like that!"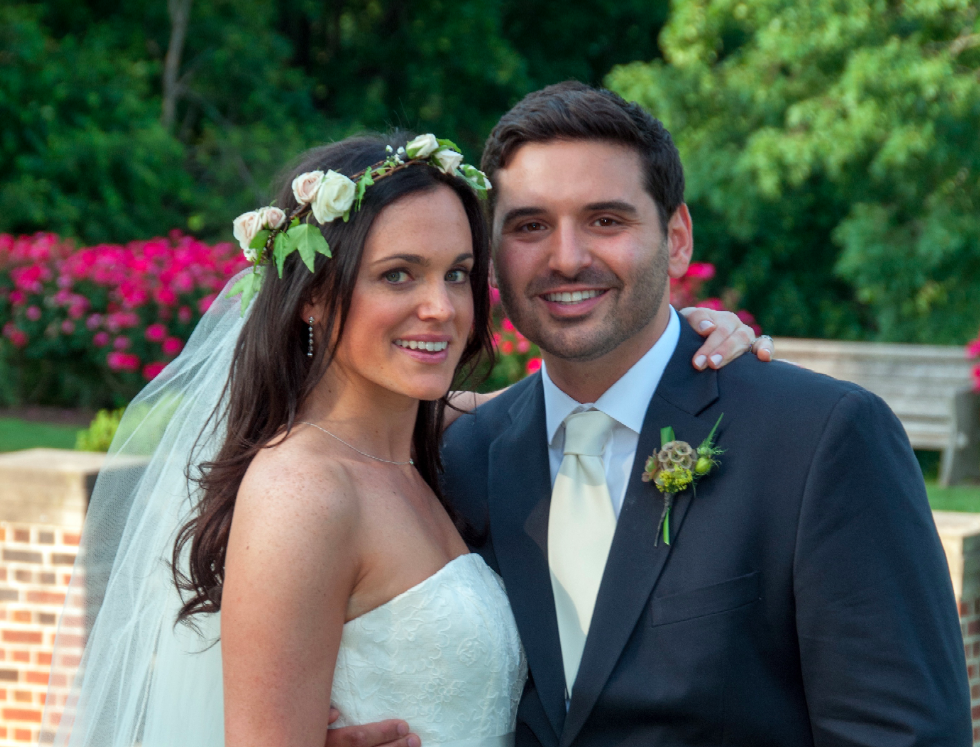 "My wife was actually my neighbor growing up, although we did not get close until college. We were both home for Thanksgiving break (she went to SUNY Albany and I went to Hofstra) and re-met at a mutual friend's house," said Kallmeyer.
[Ms. ] is a psychotherapist, and Mr. Kallmeyer's favorite thing about her is "that she has dedicated her life to helping others." He adds, "she is one of the most compassionate people I have ever met and I think she is incredibly brave. I also love that we compliment each other's personalities and that she keeps me in check when I need it most."
When asked what cartoon character she would be, he said: "if I have to be completely honest, Tara reminds me of Lucy from Charlie Brown… but only because I think Lucy gets a bad rap! She is a strong-willed, opinionated woman and I think she is misunderstood."
For the future, he hopes to start a family, grow old, and laugh constantly. "It's funny," said Mr. Kallmeyer. "I spent my whole life looking for someone to share my life with and she was almost literally in my backyard. Sometimes the only way to find something is to stop looking for it."
In sickness and in health, in grading tests and in days off, the newlywed teachers and their spouses are congratulated by all. Here's to the brides and grooms!