Honor Board Scenarios Engage Student Body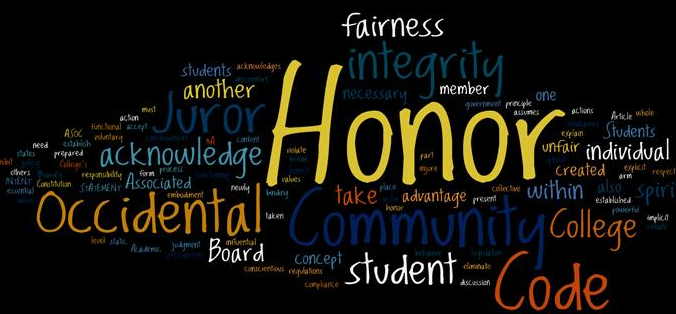 The Greenwich Academy Honor Board recently asked each advisory to consider three scenarios: the first dealt with drinking at a school event, the second with online bullying, and the third with academic dishonesty. Honor Board encouraged students to reach a consensus on an appropriate punishment for each situation and report back.
"I liked [the exercise] because my advisory had some really interesting discussion about all the scenarios; it even went into depth at times. And it was interesting because I realized how difficult it would be to be on Honor Board because there are so many different aspects you have to weigh in on each case," said Clare Ryan, XII.
"I liked [the exercise] because it gave us an opportunity to see how the Honor Board works behind the scenes," said another GA student, who chose to remain anonymous.
This should be comforting news to all those who serve on the Honor Board.
"I'm hoping that this activity demystified the Judicial Council process to some extent. I also hope it made the Honor Board seem less scary, and more real. It's actually one of the most special parts of our school," said current Honor Board President Julia Sassi, XII.
"Unfortunately, the student body only hears a very small part of the story – the misdemeanor and its outcome. I think many people expect the solution to be cut and dry, and are confused and frustrated when it's not – why did this girl get suspended when the last person was only put on administrative review? I designed this activity so everyone could see the ambiguity of many common discipline cases," Sassi added.
"We are here not to patrol or name names. We are here to simply be ears to listen and give advice when possible. And in our weekly meetings, if one of us feels like an issue has been emerging that we hear about, one of us can bring it up with the group (never naming names or pointing fingers, just a general 'I've been hearing lately that girls are…') and we discuss possible solutions to the problems and how to make sure that our community is constantly moving toward a better, safer, more reliable, and more welcoming environment," said Lizzie Sands, Group X, and an Honor Board representative.
"Sometimes, I do think there is a stigma associated with Honor Board, as it is involved in judicial councils, which often puts a damper on the mood in the audience and occasionally brings along a bit of fear throughout the crowd," she added.
This is just one of the activities the Honor Board has planned for the Upper School community. "I could definitely see more things like this happening in the future, but I don't want the activity to lose its impact because it's been repeated so much. I'm sure we'll think of ways to freshen it up," Sassi said.
When Honor Board is not occupied with violations of the GA Student Handbook, it is working diligently to imbue the GA community with a greater understanding of the necessary role of a judicial council at this school.