Foodstagrams Gain Hungry Followers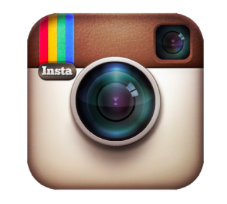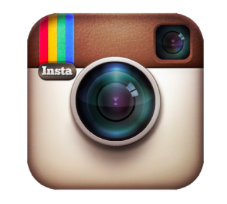 It's so easy to lose yourself in the never-ending stream of selfies and sunsets, glitzy filters, endless blue borders, and witty hashtags, that it's no surprise Greenwich Academy girls love Instagram.
And recently our beloved app has taken a turn towards a new obsession: food Instagram accounts, otherwise known as "foodstagrams."
A few months ago, there were only a few known accounts, including Julia Sassi, Group XII, and Nikki Kaufmann, Group XII's, "fudge_the_haters," previously known as "ballsinessinthekitchen." Their feed has been posting for months, accompanied by their online blog.
Emma Nosseir, XII, also has a long-standing account titled "foodforia."
Recently a number of others have sprung up, including Allie Keigher, XI's, "Feedyoursoul," Kippy Ball, XII's, "nomcitybetch," and Olivia Bastianich. X's, "foodloversheaven."
We love food; we love Instagram – seems like a pretty reasonable byproduct.
Keigher, who runs her blog with two friends from The Convent of the Sacred Heart and Berkshire School says they post simply "to share our favorite meals with others."
"Feedyoursoull" started as a spontaneous summer project and now has over 1,000 followers.
Bastianich says that she and her friends were inspired by other food accounts. Their love for cooking and baking, combined with an always-handy iPhone meant a lot of photographs. "foodloversheaven" was the natural place to take them.
There is undoubtedly an emotional component to all this blogging. As the name of Keigher's blog suggests, this craze is all about "soul."
Kippy Ball, XII, one of the owners of "nomcitybetch," says that food blogs are a "fun escape." Although "nomcity" seems to "consume her life" these days, she finds solace in the communal spirit of fellow food bloggers.
GA has a paradoxical relationship with food. Is it a coincidence that the number of followers of these blogs has exponentially increased in the weeks leading up to spring break, a time some girls think should be given over to dieting?
It doesn't seem particularly healthy that we compensate for crash diets by salivating over the glamorous pictures on our Instagram feeds.
While Instagram feeds may feed the soul, it's equally as important to feed your body. There is no substitute, after all, for a real plate of hot, melted mac'n'cheese.