Winterfest Dazzles Despite Snow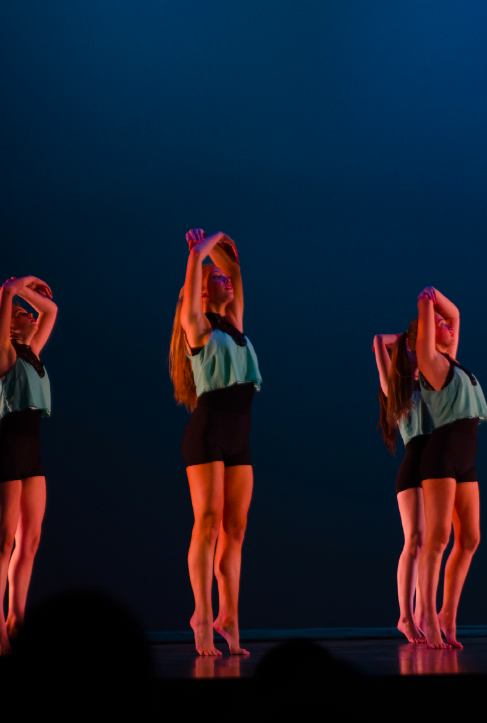 Dance Corps and Junior Dance Corps performed in Winterfest on Friday, December 13th and Sunday, December 15th (it was moved from Saturday due to snow). Because last year's Winterfest was one for the books, selling the most tickets yet, expectations were high for this year's performance. It did not disappoint.
Even the snowstorm, which pushed the Saturday show to Sunday, did not stop a huge crowd from attending the performance and showing their support.
Starting at the beginning of the school year, the members of Dance Corps and Junior Dance Corps rehearse every Sunday and Monday throughout the year and take dance classes on other days of the week. The week leading up to Winterfest (otherwise known as "tech week"), the GA dancers are hard at work, staying late every day after school to rehearse.
And somehow, each year, this hard work yields an incredible performance.
"I think that the choreography was very strong this year and there was a good variation of pieces. All of the dancers also put in a lot of effort and we truly appreciated the encouragement from our audiences," said Sloane Ruffa (XI), a member of Dance Corps.
The performance included dances choreographed by dance instructor Marcia Brooks, visiting choreographer Sydnie L. Mosley, as well as pieces created by members of Dance Corps and Junior Dance Corps. The dance that opened up the second act, a crowd favorite, was inspired by the movie The Great Gatsby, and was set to the song "A Little Party Never Killed Nobody," which was featured in the film.
"For me, the best part of Winterfest is the moment the curtain opens. Each dancer can feel the excitement of the audience and it always makes for a great show," said Eliza Osman (XI), a member of Dance Corps whose piece was featured in the performance.
Many of us in the GA community always look forward to Winterfest. It is one of the few times we get to witness the talent of the GA dancers. Now we can't wait for the Spring Dance Concert!