Give Gum to Take Gum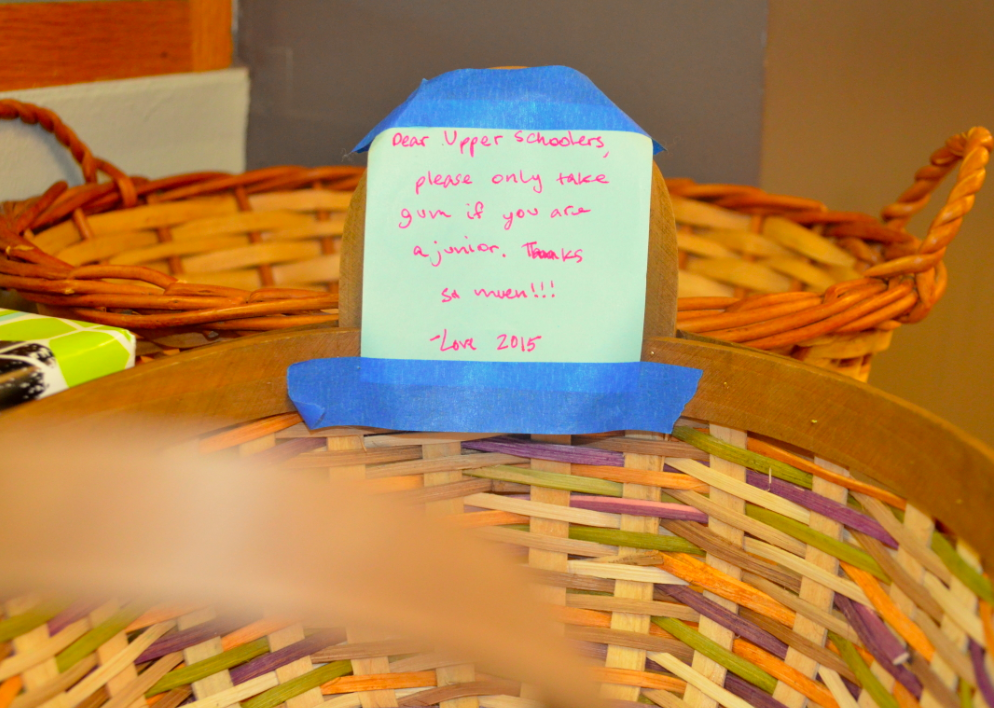 Junior year in any high school across the country is incredibly stressful. It is pretty much a year bound with SAT work, AP classes, and late-night study sessions. In an attempt to alleviate some of the pressure of Greenwich Academy juniors, the Group XI grade stationed a gum basket in the junior hallway to serve as a communal base where juniors can enjoy a little piece of gum in between classes.
If the gum basket becomes a junior tradition in the coming years or even continues for the rest of the year, why shouldn't it? It is a small privilege and supplied for by the junior girls themselves.
"The basket is meant to be communal," says Maxx Grossman, Group XI President. "If you put in gum, you can take out gum. Having each advisory take turns supplying the gum creates a fair system."
An anonymous note on the basket says, "Don't eat our gum or we will take your breakfast." This note, directed at the seniors, stands as a reminder that the juniors supply the gum in the basket and therefore are the only ones who can take it. Other grades would surely be welcome to indulge in the basket if their advisories were to supply gum for the basket too.
Senior privileges are important to the way GA functions, and the gum basket is in no way trying to change that. Still seniors have their problems with the basket.
"I think the junior gum basket is a nice idea for the juniors, but it promotes exclusivity," says one senior, who chose to remain anonymous.
"I don't really care. It's just gum. It's not as big a deal as some people are making it out to be," said another.