What Does the Government Shutdown Mean for Us?
Lucky for most of us, not much.
The government shutdown, as you may have already noticed, does not mean that J-walking is now legal or that our country will turn into something like The Purge.
But important changes are nonetheless taking place throughout our country.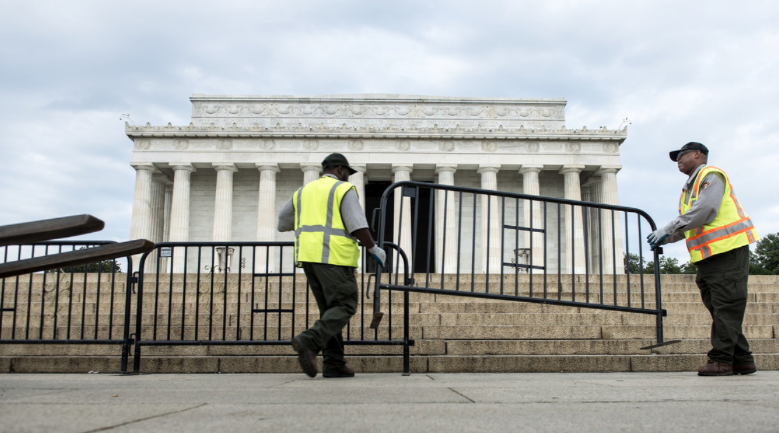 The government shutdown means that all national parks will be closed. Cancel your trip to Yellowstone immediately. It also means that you will not be informed if the next swine flu epidemic breaks out or if your foods have contaminants.
Control will not be conducting tests to monitor flu activity or disease outbreaks that help discover sources of infection or contamination (although we might not turn into The Purge, there is a tiny bit of a risk of reenacting Contagion).
On a more serious level, most government employees have been furloughed, meaning that they have been temporarily laid off from their jobs. Many are still going to work but not getting paid.
In addition, many American citizens are not receiving government benefits that may be essential to them. People in need will not receive aid; foodstamp programs and programs like the Women, Infants, and Children Program have been shut down. There is also concern over student loan payment processing for people attending colleges in America.
Ninety percent of the workers at the IRS have been temporarily released from work, so tax help will also be unavailable. The USDA will also be shutting down some of its facilities dedicated to food inspection, and The Department of Veterans Affairs will gradually run out of compensation money for veterans if the shutdown continues. So, what is the reason behind all of these changes?
Money and disagreement. Or, better said, a disagreement over money. Democrats and Republicans had trouble agreeing on a spending plan that would have gone into effect October 1.
This disagreement arose in large part because the Republicans linked passage of the spending plan to a repeal of The Affordable Care Act, better known as Obamacare, which they have been staunchly against since it was signed into legislation on March 23, 2010. (Yes, the Republicans have spent over three years trying to repeal Obamacare.)
Our government will continue to hold people's lives hostage until Democrats and Republicans can agree on the future of Obamacare and our nation's spending.
Time to cooperate, anyone?