Taking a Season Off?
To the delight of many over-scheduled and stressed-out high school students at Greenwich Academy, the GA Athletic Department has decided to shrink its athletic requirement for Upper School students to only two seasons a year.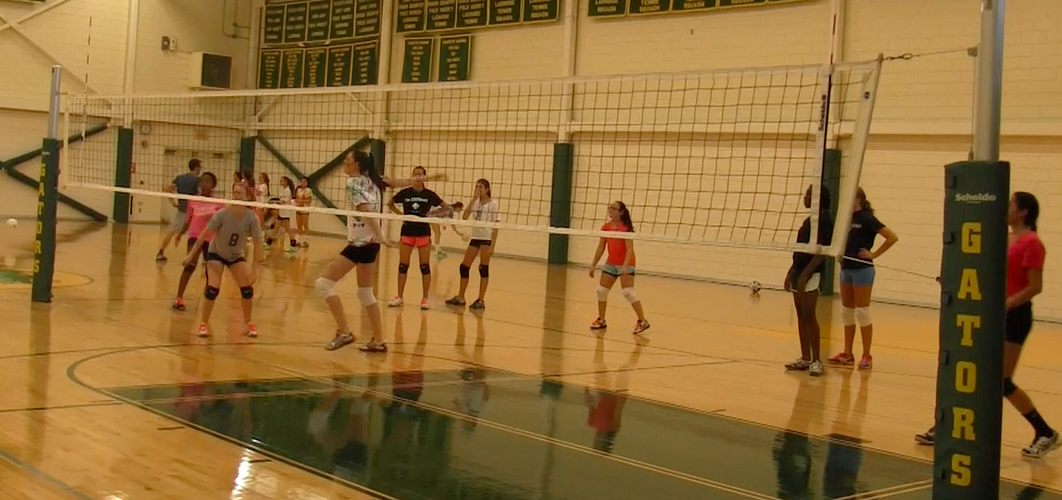 Although it is tempting for some students to take this extra time to catch up on TV or sleep, the adjustment is meant to accommodate more productive purposes, like greater participation in community service or involvement in a school play.
The Brunswick winter musical is a large incentive for many to give up their winter sport. "A lot of major sports restrict me from auditioning for musicals only because of the time requirements…I'm going to take winter off just for that, said Kennedy Woods, Group XI."
Olivia Hartwell, XI, shares the same opinion. Although she is signed up for Nautilus in the winter, she refrained from participating in a high-commitment sport, so she would be available for the demanding and extensive Phantom of the Opera rehearsals. "In the winter I'm going to take nautilus because I want to do the show…But I don't want to totally take it off because I want to be getting exercise," she said.
Senior spring also seems to be a common time to take a season off. "I can see why seniors would not want to do a sport—after intensively working on college apps and keeping our grades up, it would be nice to just have a lot of time," said Michelle Basta, XII.
Opinions amongst the students differ regarding what the sports requirement should be. "I think that it's open to the opinion of the person that actually wants to play the sport," said Woods. "If you're really a sports person, then I think that's up to you, but if you're one who is more into the arts then I feel that they should not be required to take a sport."
When Hartwell was asked how many trimesters of PE should be required from students, she answered, "Three. I think there should be three. The reality is teenagers aren't always going to exercise if you don't require them to. It is a time commitment, but everyone can handle getting their homework done if they decide to do PE, which lets out at four [o'clock]."
Many students share this sentiment. "I know if I were to take a season off, I would just go home and do nothing. So I prefer doing sports because it keeps me in shape," said Keara Berisso, XI.
Other students believe the three sport requirement should be limited to particular grades.
"I would actually have freshmen be required to participate in three team sports, so it allows them to find the sport (if there is one) they really want to pursue," said Basta.
"I think GA does have a pretty demanding athletic requirement. However, I think it's good that the requirement is what it is. I would not have gotten involved in running at all (either cross country or track) if I had not been encouraged to pick up a team sport."
Hopefully the students who have elected to drop an athletic requirement for a trimester will use this time off wisely. Whether they're going to the gym on their own, volunteering, auditioning for the musical, or just de-stressing and catching up on sleep, the extra time is surely something to take advantage of.