Race for New York City Mayor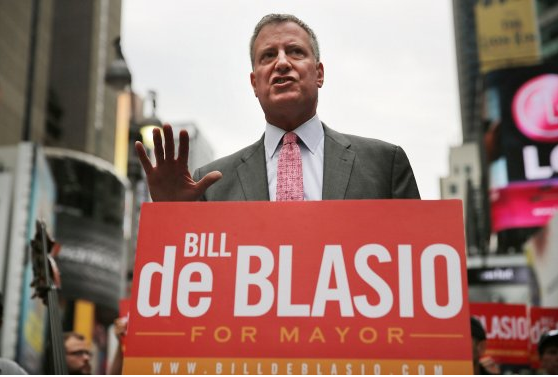 This November 5 marks the first time in the past eleven years that New York City residents will elect a new mayor.
Since 2002, Mayor Michael Bloomberg has governed the Big Apple, and he has implemented many changes: he banned sugary beverages sixteen ounces or over, raised teacher salaries by 15%, made restaurants post calories, and mandated the installation of digital LED timetable displays in subway stations.
Since Mayor Bloomberg has already served three terms in office (in 2008 he successfully campaigned to change the city's two term limit law), the office is now up for grabs. The New York City primaries, held on September 10, resulted in the election of New York City's current Public Advocate, Mr. Bill de Blasio, as the Democratic candidate, and former Chairman of the New York City Metropolitan Transportation Authority (MTA), Mr. Joe Lhota, as the Republican candidate.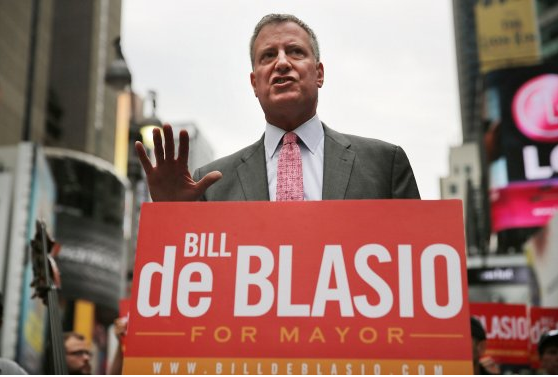 Even though de Blasio started the race in fifth place, the Democratic "Neighborhood Man" beat out competitors as recognizable as Christine Quinn, Bill Thompson, and Anthony Weiner, winning 40.3% of the votes. Having grown up in Manhattan and living in the City for most of his life, de Blasio's connection with the Big Apple is a strong one. He currently has two children enrolled in the New York City public schools and his views on the stop and frisk policy, income inequality, and school testing have drawn support.
According to The New York Times, de Blasio claims that he would, "pass legislation banning racial profiling and other forms of bias-based policing, press for a package of laws that would raise wages and provide benefits to low-wage workers." Lastly, he says that he would instruct schools to not just focus on test scores, but also on "curriculum, quality neighborhood schools, arts and physical education."
Lhota, the Republican underdog of the mayoral race, beat out competitors John Ctasimadtidis and George McDonald, winning 52.5% of the votes. The former Chairman of the MTA and Deputy Mayor under former Mayor Rudolph Giuliani gained popularity from his active role in restoring public transportation after Hurricane Sandy. Contrary to de Blasio, Lhota believes that the stop and frisk policy is a crucial tool in reducing crime. He also thinks that public school reform will solve the income gap and that teacher evaluations should be partially based on test scores.
If Lhota were to win the upcoming November election, he would only be the second Republican mayor since 1946. According to The Wall Street Journal and NBC 4 New York, de Blasio leads with 65% of voters likely to elect him next month.