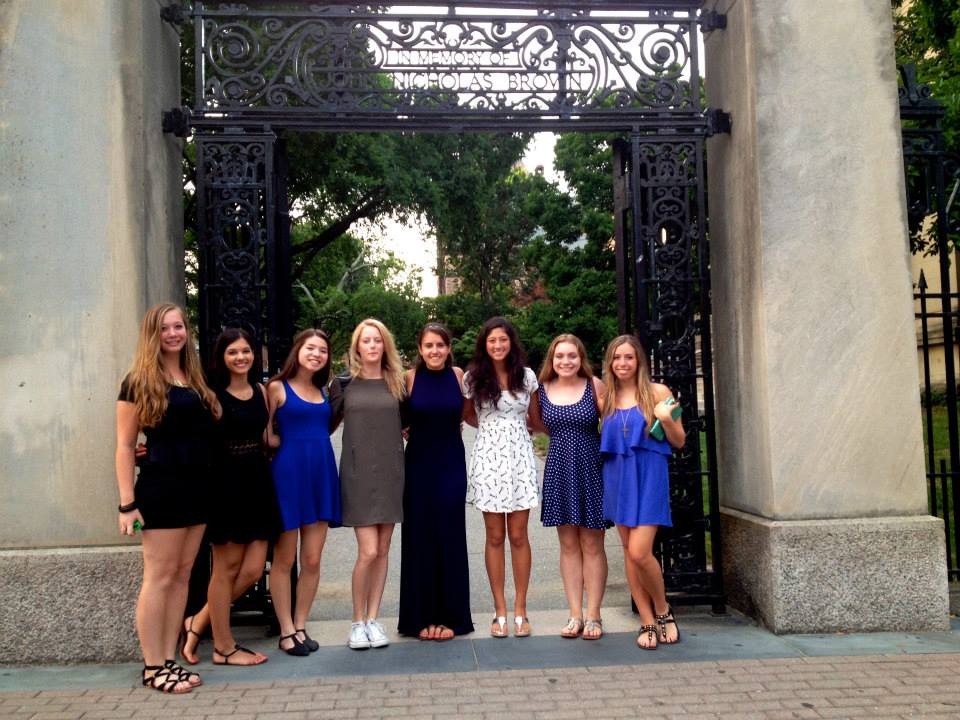 It's one in the morning. For the past two hours, I've been watching Mean Girls and drinking Red Bull with the girls on my floor, yet to do my homework for tomorrow's class.
The college life! I was living it, full throttle! (Or at least I'd like to think so.)
Hours spent in the lab, pre-class runs to Starbucks, laundry, and weekend adventures to music festivals in Newport, [email protected] was the closest a summer program could get to the real college experience.
Olivia Alcheck, Group XII, Peaches Memishian, XII, Posey Memishian XII, Allie Primak, XI, and I each spent two weeks or more at Brown University, each taking a class and living on campus. Although our time at Brown did not overlap, we shared similar experiences throughout the program.
Because students were able to select one class out of hundreds, most were very passionate about what they were learning.
"It was really cool to feel like my class counted for something," said Primak, who took Women and Leadership. "It really inspired everyone to take a leadership role, even if they didn't necessarily believe they were leaders when they first came to the course."
My own class, The Biophysics of Sight, covered topics ranging from the basic laws of physics to neuroscience and new research areas like optogenetics.
Although our classes varied from Computer Science to Art and Design, one experience we all shared was the vibrant and diverse social scene. Peaches Memishian noted "how amazingly quickly friendships formed."
I made friends from London, Puerto Rico, California, Turkey, and more. The program thrived on the diversity of high schoolers from all around the world, bound by their similar interests. I think it's safe to say we all cried when it came time for final goodbyes.
Workouts at the gym, homework in the SciLi (Science Library), and late night runs to FroYo world– I speak for us all when I say that we shared an incredibly unique and fulfilling time at Brown this summer.