The Fears and Thrills of Finishing High School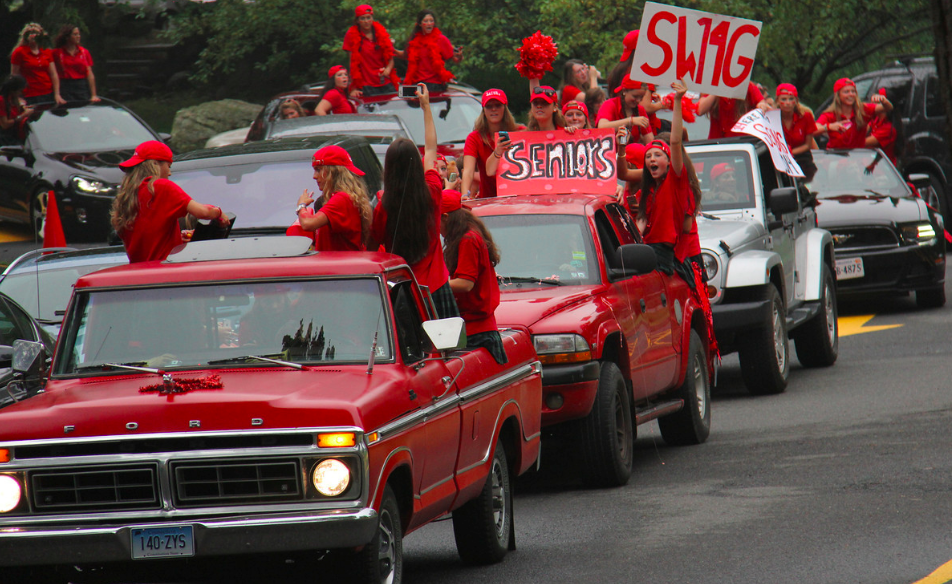 Three years ago, "high school," to me, was a term that encompassed a series of crazy, once-in-a-lifetime experiences consolidated into four unforgettable years. I thought that by the year 2014, I would graduate with an ankle tattoo my parents did not know about, or would have at least streaked my hair pink at some point. But, none of those things happened.
While I can confidently say that I have no regrets in the department of body art and hair dye, as a senior, I am worried that I did not take advantage of an opportunity that high school has offered me. I keep thinking I did not participate in a school play in my three years – what if acting (although unlikely) is my calling? Or I did not take up a new foreign language in high school – would taking Arabic or Chinese have served me better?
I am also afraid that I do not know myself as well as I think I do. In the search for the "perfect college," seniors are constantly assessing their likes and dislikes: Do I want a big school or a small school? What about a medium-sized school? Do I want to live near the city or in a more rural area? How far away do I want to study from my parents? And, most importantly, What do I want to study? I am afraid I have convinced myself that I am equipped for a large, urban school prominent in engineering, when really I belong to a small liberal arts college.
Even though the anxieties with which senior year comes are endless, I have never been more excited for the year to kick off.
For one, the fact that there are people who think you know what you are doing just because you are older is incredibly reassuring. You could be struggling in all of your classes, behind on your college applications, and running on minimal hours of sleep, but as long as you are wearing red, somebody thinks you have got it all together.
Secondly, this year, all of my classes are chosen by me. Seniors get to study a specialized curriculum, fully constructed according to their interests like Economics, Ethics, or Psychology.
And finally, I get to experience our grade as a closer unit. Whether in the heat of New Orleans, a shared detention for driving to Brunswick, or a funny photo from the Senior Prank, the Class of 2014 will sweat, cry, and laugh together, as we make our final year of high school truly One Four the ages.