On October 4th, I was lucky enough to help represent Greenwich Academy and Brunswick School as part of a team of students and teachers in the Muddy Up 5K Run/Walk at Camp Simmons.
All proceeds of the run were donated to the Boys and Girls Club of Greenwich, so it was a great opportunity to give back to our community and have fun at the same time.
Schools, local businesses, families, and friends fielded teams to run the 5K. Some teams were especially enthusiastic and wore costumes, my personal favorite being "The Real Dirty Housewives of Greenwich," which ran in tutus and tiaras.
The 5K was an obstacle course through the woods at Camp Simmons that required participants to climb over rocks and logs and wade through water and mud that ranged from ankle deep to chest deep.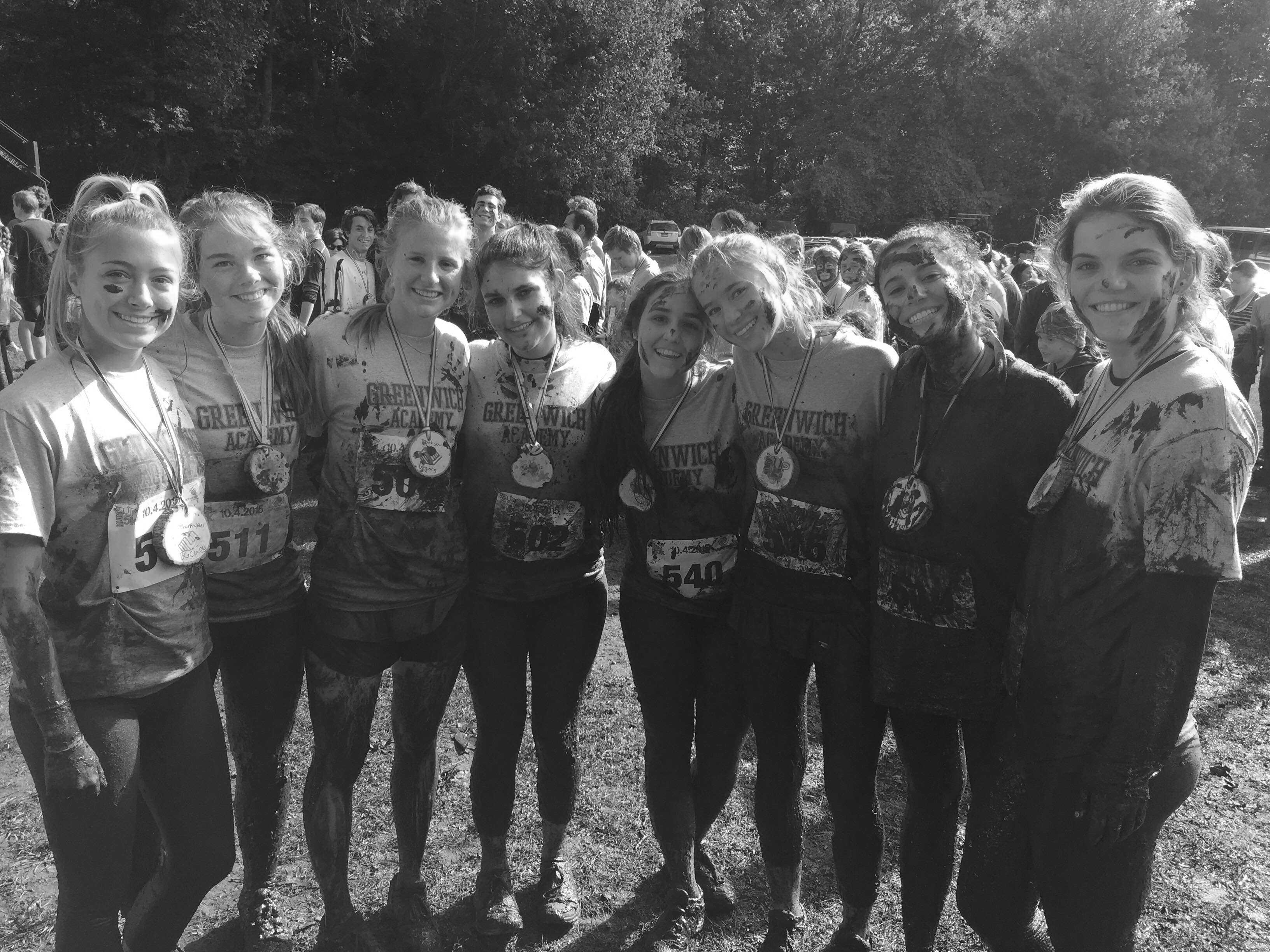 The idea of getting up early on a Sunday morning to go crawl through mud pits may sound daunting, but afterwards, many of the GA participants were glad that they signed up. Annie Klein, XII, said, "I didn't expect to have as much fun as I did. It was an awesome way to spend a Sunday morning with friends while also getting exercise and supporting The Boys and Girls Club. I would definitely recommend it!"
It was really rewarding to finish the run and see the crowds of muddy people that had spent their Sunday running through mud in order to support such an important community organization.
Ms. Sarah Holzschuh, who helps organize the GA team every year, said, "I love the Muddy Up 5K because it's a community event in the truest sense. It draws us together here at school as a team of GA Gators, but it's also a great moment of togetherness for the whole crew of Greenwich schools, organizations, and families who participate. It's inspiring to see a group that big come out in support of a great cause — and the fact that it involves diving head first into a pit of mud is just an added bonus!"
Our skin may have been covered with mud, but the satisfaction of seeing GA represented in our community was definitely worth getting dirty for. Anyone who is able should definitely join the GA team and participate next year!