With fingers dancing like fire over the electric guitar strings, Mr. Knowlton calls something out to the band: we cannot slow down, not now. "Still Into You" is galvanizing us all into total musical submersion, and when the next chorus rolls by, we have to be ready to land every last note—and we do.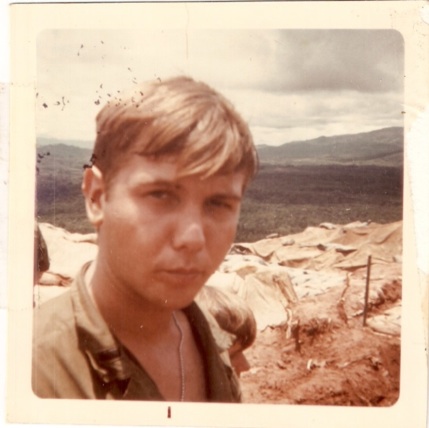 That tender brand of perfection only music can bring is no stranger to Mr. Knowlton, who is not only one of the Greenwich Academy Rock Ensemble's advisors but also a lifelong musician. The Director of Academic Technology at GA, Mr. Knowlton has an incredibly diversified array of experiences under his belt, one of which even earned him the Purple Heart in 1967 for an injury received during his tour of duty in the Republic of Vietnam.
With a career officer for a father, it is unsurprising that Mr. Knowlton was born at the United States Military Academy at West Point. In the following decades, he moved at least once a year by virtue of his father's occupation, with Oklahoma, Washington, D.C., Texas, Louisiana, Staten Island, Governor's Island, San Francisco, and England being just a few of his past homes.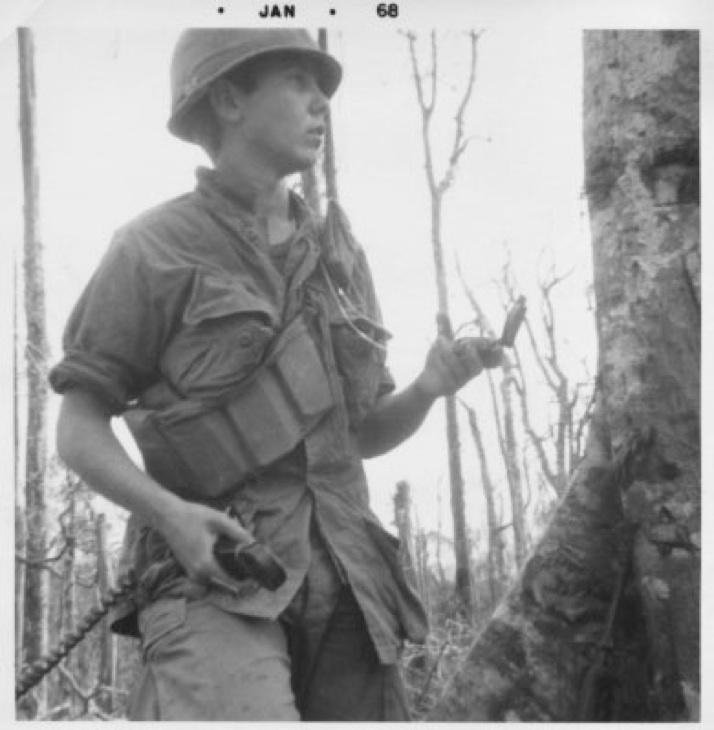 Throughout the intra and international uproots that shaped the contours of Mr. Knowlton's childhood, music remained one of the most important constants in his life. "I developed an interest in music in my teens when I started playing the guitar. Years and years later, I got a computer so that I could actually compose and record music… I wrote some jingles and songs, so that's how I got interested in technology," he says.
Mr. Knowlton is still clearly compelled by music. Names, radio stations, and singles that drift into our conversation are like warming memories: The Kingston Trio, omnipresent folk music, "Will You Still Love Me Tomorrow," American music on pirate radio stations in England.
After one of his final relocations from England back to the United States, Mr. Knowlton attended the Taft School and matriculated to Williams College, which was "like being let out of a cage." With his newfound freedom, his grades slipped, and at the end of his freshmen year he was suspended for 12 months. The backdrop to his temporary dismissal, however, was the raging Vietnam War.
As he lost his status as a full-time student, Mr. Knowlton knew that it would not be long before he was drafted. Knowing the high chances of being drafted into the infantry, he instead chose to enlist in the field artillery branch of the military despite the longer required term.
During Officer Candidate School, music would again follow Mr. Knowlton when he played the guitar at night after a grueling day of training and the surrounding "big, rough-tough soldier types" grew silent.
Eight months after his graduation as a Second Lieutenant in field artillery, Mr. Knowlton was sent to Vietnam. He began his tour as a Forward Observer, and was later attached to the Special Forces and then joined an artillery battery as the Fire Direction Officer directing the guns.
When asked about his major takeaways from his tour, Mr. Knowlton is quick to respond. "I was struck by how nothing could've ever prepared me for my first firefight… fear is a big part of it, but the brutal savagery… it's horrible. The other thing is that [you] appreciate being alive," he says.
After returning from Vietnam, where he earned a Purple Heart and two Bronze Stars, Mr. Knowlton graduated with honors in English from Williams College, was elected into Phi Beta Kappa, and played on the varsity lacrosse team. He went on to pursue a music career in New York, and he even released two albums (one in Brazil, and the other on the RCA label in the United States and Canada) before switching gears again by moving to Westchester and joining a bluegrass band.
Many in the Greenwich Academy community may be ignorant of Mr. Knowlton's numerous talents. Mr. Knowlton, for instance, has not only authored "probably the last textbook on MS-DOS ever written," but is also conversationally fluent in French, German, Japanese, and Spanish, with drops of Bulgarian and Chinese mixed in.
In addition, Mr. Knowlton previously joined International Robotics Inc. as a robot animator for 6-feet high remote-controlled robots. "I would take the robot to a trade show and control it and talk for it. I discovered that I had a real flair for it. My years as a performer really paid off…  We worked internationally… we'd buy the robot a plane ticket, and he'd walk through the airport talking to everyone… I'd disassemble [some of] him and sit him in first class on the plane. The opportunities for crazy stuff were amazing because the robot was hilarious. He made me laugh."