Tensions in East Jerusalem Reach a Boiling Point
Tensions in Jerusalem have been rising ever since March 31, 2014, the day peace talks between Israelis and Palestinians came to an abrupt halt. Negotiations about land division also stopped in March when Israel refused to release Palestinian political prisoners. Palestine retaliated by filing for international recognition with the United Nations. Rela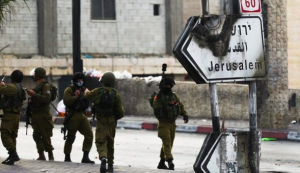 tions between these two groups of people have historically been unstable, as they have fought over land for generations upon generations.
One highly contested area is East Jerusalem, where more recent fighting erupted on October 30. East Jerusalem has historical and religious significance for both the Arabs and the Israelis, and each party insists that in order to reach any sort of peace agreement the area must go to them.
Early the week of October 27 a Palestinian man was reported to have shot and wounded a US born Jewish Activist named Yehuda Glick. Only hours later, Israeli police tracked down and killed the suspect. This choice on behalf of the police did not receive a great response: Palestinians and crowds of people took to the streets where the man was killed, shouting and throwing sticks and stones at the Police, who responded with rubber bullets. The police also closed a Jewish and Muslim holy site, which only angered the people more.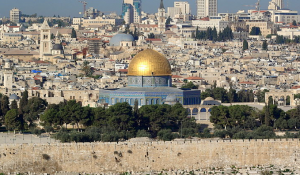 The closed holy site is called Temple Mount by the Jewish people, while Muslims call know it as Noble Sanctuary. However, only Muslims are allowed to pray there. The man who was shot there was a Jewish activist, campaigning for Jews to be able to pray in the sacred space as well. The area of the holy site is also technically controlled by Jordan, so there is fear that this will only complicate things further.
And on November 5, things got worse. Two separate cars drove into crowds of Israelis, killing one person and injuring another. The incident, publicly lambasted as a terrorist attack, was followed by protests across Arab communities over the weekend of November 8, after more information about the police attack came to light.
The Israeli police claimed that the man they shot came at them with a knife. However, video evidence shows that the man approaching the police came with some sort of object, possibly a knife, but backed away before being shot. The Israeli Justice Department is reportedly looking into the incident, but the process is not happening quickly enough for protesters.
After more than a year of tension and violent demonstrations, many fear that the situation in Jerusalem is only going to continue spiraling downward, getting worse as time goes on.