Faculty Spotlight
Below are highlights from GAP's virtual conversations with GA's new faculty members: Ms. Becca Conard, Ms. Nellie Pitoniak, Ms. Lulu Sandes, and Ms. Amy Van Nostrand – plus faculty members with new positions: Ms. Nicole Cozza, Ms. Sarah Holzschuh, Mrs. Mary Gayle Meyer, and Ms. Reed Minor.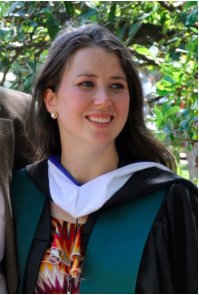 Ms. Becca Conard/Katniss Everdeen: History Teacher (Rice University undergrad → GA!)
The single paper product I would save from a world engulfed in flame is In a Sunburned Country by Bill Bryson. I like to read physical books, not kindles, and this is the one book I read over and over again.
My favorite high school memory is [my] softball preseason trip to Disney world.
The one scent I could live without is taste. I could still get some of the taste experience with smell, and I would still be able to tell if milk had gone bad without tasting it.
GA has such a welcoming community, and from the first step I took on campus I felt like I was a part of it already. I'm looking forward to becoming a real part of the community (and teaching my first class).
Ms. Nellie Pitoniak/Katniss Everdeen: English Teacher (Middlebury College undergrad → teacher at Choate Rosemary Hall → teacher at Various Rhode Island schools → GA!)
The single paper product I would save is a journal that I kept throughout high school and college (which includes a few pictures stashed away between the pages – that might be cheating, but I would save those too!). I wrote down a lot of quotes from my friends and teachers that are priceless.
I went to a boarding school, and our dorm had a tradition of always walking arm-in-arm to breakfast together on the morning of Closing Ceremonies. We would get to the cafeteria as early as possible, and would wake up the whole campus by singing "Lean On Me" at the top of our lungs. It was a tear-jerking moment as a graduating senior, although we probably annoyed people who were trying to sleep.
I think I would choose to give up touch, but only by process of elimination – I definitely wouldn't want to give up sight (because of sunsets), I wouldn't want to give up hearing (because of Bruce Springsteen), and I wouldn't want to give up smell or taste (because I love food too much).
I've only ever heard wonderful things about GA, and the interactions that I've seen between faculty and students have been really positive. I'm looking forward to getting to know the community and, as a new teacher, learning a lot from my students and colleagues.
Ms. Lulu Sandes/Gale Hawthorne: History Teacher (University of Pennsylvania undergrad → grad student at NYU → teacher at American School of Marrakesh in Morocco → teacher at School of the Holy Child → GA!)
I would save a painting or collage given to me by my parents; they are both artists.
For my best high school memory I would choose any given day of dorm life. I went to boarding school, and even pulling an all-nighterstudying is fun with all your friends there.
Smell – because it seems the least essential.
I'm so excited to be joining GA! It is such a great school and wonderful, dynamic community. I'm really looking forward to getting to know my students.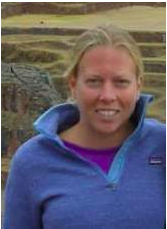 Ms. Amy Van Nostrand/Cinna: Mathematics Teacher (Bucknell undergrad → teacher at Blair Academy)
I would save a giant family tree that my grandmother made tracing her ancestry back about 400 years. It has always fascinated me!
The one high school memory would be winning our softball championship. It was fun to celebrate and enjoy the results of our hard work!
I'd give up taste. Seems like I would still be able to enjoy my favorite things without it!
I really liked the people that I spent time with during my interview and it seemed like it would be a good fit for me. I'm looking forward to getting to know everyone at GA.
Familiar Faces with New Titles: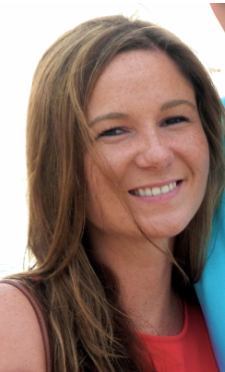 Ms. Nicole Cozza/Johanna Mason: Assistant Director of Community Service (Marist College undergrad → Rensselaer Polytechnic Institute grad → teacher at Emma Willard School → GA!)
I would save a collection of recipes written in my grandmother's handwriting. I was young when she passed, but there are things I remember helping her cook (like real Italian manicotti from scratch! Oh! And her incredible Christmas cookies!) that my mother never really made.  Son or daughter, I will make sure the Lentini family recipes live on!
My favorite high school memory is of the commute there and back with my friends. We lived in Brooklyn and most of us took the subway 45 minutes, at least. We would time it perfectly so each of us along the route would get on the same train, same subway car! Those are the kinds of things that stay with you. (Plus, let's face it.  It was6:15 a.m. on a NYC subway… there was alwayssomethinginteresting to see).
My favorite place on the GA campus is the picnic tables in spring [where I have] lunch with great colleagues.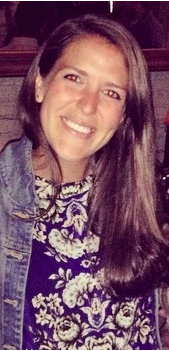 Ms. Sarah Holzschuh/Johanna Mason: Director of Community Service (Georgetown University undergrad →public relations → GA! → currently in the process of getting her Master's Degree from Middlebury College)
I would save the picture book called Sarah's Room by Maurice Sendak. It's a tiny, yellowed paperback book from the 1960s that belonged to my mom, and it's one of the first books I can remember loving (for obvious reasons, the main character was one of my first 'literary soulmates'). I keep the book on a shelf in my apartment now, and I'd like to think I'd grab it pretty quickly if it all went up in flames!
I know it's unoriginal, but I think I'd keep my memory of graduation, actually. It's such a beautiful whirlwind, and for me it was a time of feeling such overwhelming love for GA and for all of my friends.
My favorite place on the GA campus is the costume shop. I have so many fond memories of getting fitted for shows and hanging out in the backstage area of Massey. Plus, the costume storage room is AMAZING! GA has such an incredible collection; I could wander around in there forever.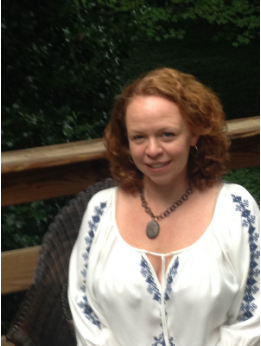 Mrs. Mary Gayle Meyer/Katniss Everdeen: Group XI Dean (University of Alabama undergrad → Middlebury College grad→ The Close Up Foundation, "a non-traditional educational group that brings high school students from all over the country to spend a week in Washington" → teacher at a school in Budapest → teacher at an independent school in the Midwest → teacher at King School → GA!)
I gave my husband a painting for our 10th anniversary. […] It's something I would save because it has 10 faces, some more visible and some hidden within the piece. It invites you to look closely to try to decipher all the different faces. It has sentimental value to my family, and it's also an interesting piece to provoke conversation.
My geometry class had a big test planned, and some friends and I wondered if there was any way we could postpone it for a day. We decided to throw the teacher a surprise birthday party with balloons, cake, confetti, a big sign, the works. She walked into class with the test in hand, and we all yelled,  "Happy birthday!"  She thought it was so funny (mainly because it was April and her birthday was in November) that she let us have a party day and gave us the test later.
My favorite place on campus is the Upper School roof. It's a great place get work done or have class when the weather's nice.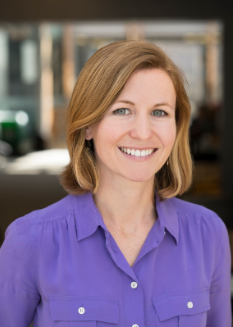 Ms. Reed Minor/Cinna: Assistant Director of College Counseling (Brown University undergrad → Harvard Graduate School of Education → Greenwich Country Day School → Episcopal School → GA!)
The early edition of When We Were Very Young by A.A. Milne on my daughter's bookshelf. It was given to my mother on her first birthday and I now read it to my daughter, Sylvie. If all paper products went up in flames, at least we could still read about John's "Great Big Waterproof Hat."
My fondest memory is the feedback I received from my Honors Literature teacher during the fall of my senior year. His encouragement is the reason I studied English in college and one of the reasons I became a teacher. I would have to hang on to the memory of his class to be sure I still ended up in education.
My favorite place on campus is the roof above the Upper School, especially in the fall when the leaves are changing. I also get a kick out of waiting in the long line of middle schoolers during lunch for a cup of vanilla frozen yogurt.