Summer Special: Farmers' Markets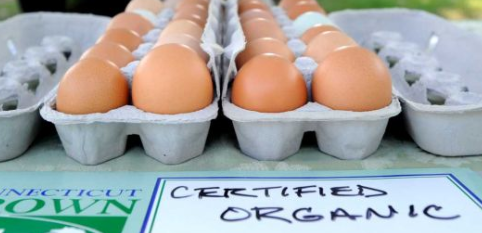 Summertime—the peak season for the best fruits and vegetables—is easily the best time of year for home cooking. Tomatoes, blueberries, peaches, and more all come into season simultaneously. The best way to take advantage of this overwhelming influx? By getting ingredients straight from the source at local farmers' markets.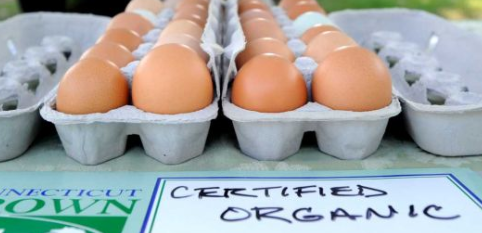 While it might seem like a place reserved for restaurant suppliers or the organic-obsessed, a farmers' market is actually a crucial stop for any summer chef. Before even deciding what to make, many cooks head here to get inspired by the season's best fruits and vegetables.
Starting mid-May, the Greenwich Farmers' Market will open in the parking lot across from the Boys and Girls Club every Saturday from 9:30 to 1. The tents will keep popping up weekly until November. Farmers from all over Connecticut—some from as far as Lyme and Roxbury—have been bringing their supplies to Greenwich for over 15 years. The selection includes seasonal produce, fresh milk and eggs, and freshly cut flowers.
Many of the vendors who sell in Greenwich also visit Old Greenwich on Wednesday afternoons. This market, run out of the Presbyterian Church lot, plans to offer sugar snap peas, rhubarb, strawberries, and asparagus on their opening day in late May. Old Greenwich also features musicians, recipes to accompany produce, and guest vendors.
Rowayton's Farmers' Market, located right on the water in Pinkney Park, offers one of the most diverse selections. Its twenty stands include empanadas, frosted-to-order cupcakes, fresh lemonade, and organic kettle corn.
And Ronnybrook, an upstate New York dairy company with a store in Chelsea, is one of the best vendors. Many don't realize that dairy is, in fact, seasonal. It's true: the bright green pastures of summertime significantly enhance the flavor of milk and texture of cheeses.
Some of Ronnybrook's freshest products—heavy cream, half and half, and ice cream—are sold exclusively at their farmers' market outlets during the summer. The stand frequently hands out free samples of their newest ice cream flavors.
Rowayton's vendors arrive every Friday afternoon, rain or shine.
Westport is, by far, the most impressive Farmers' Market in the area. Over thirty vendors arrive every Thursday from 10 to 2. Westport's market, uniquely, is not just for shopping. A number of tables are set up around the stands, where customers can stop to lunch on anything from Skinny Pine's brick-oven pizza, to the Dressing Room's vegetable gazpacho.
Boxcar Cantina, a Mexican restaurant in Greenwich, runs one of the most popular stands at the market. "I had shopped at the [Westport Farmers'] market, as well as the Darien and Greenwich farmer's markets, and found Westport to be my favorite," said Nancy Allen, owner of Boxcar.
"Our decision to sell tamales was based on the product being a delicious and environmentally friendly fast food, wrapped in its own compostable cornhusk wrapper." In addition to their made-to-order chicken and pork tamales, Boxcar offers guacamole, salsa, and fresh squeezed limeade.
So if you're in the mood to cook this summer, opt for a selection of produce from local farms. When you shop at a Farmers' Market, there's no telling what you'll decide to whip up– a jar of homemade jam, a salad with Bibb lettuce, or a fresh fruit smoothie!