Morning Practice: Wake Up Early; Sweat it Out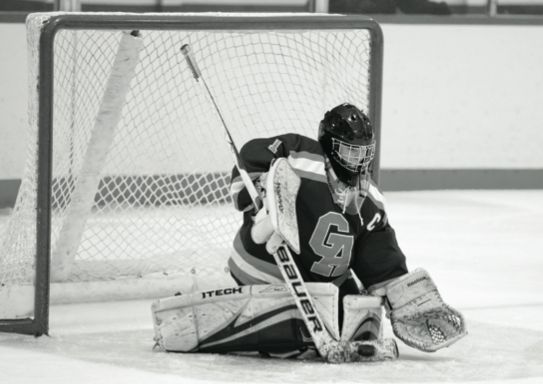 While it is by no means Athletic Department policy, every so often, winter sports teams turn to morning practices to avoid losing valuable practice time.
The swim team, for example, held a morning practice the last day before Thanksgiving break, which enabled swimmers to leave for vacation immediately after Ingathering.
"I didn't mind it, actually. And we got bacon-egg-and- cheeses after too," Alyssa Gerasimoff, Group X, a member of the swim team, said with a laugh.
"It's nice to get your workout done first thing and go home directly after school," agreed Lexi Olney, XI.
Though the squash team did not practice in the morning this year, Varsity squash has had Friday morning practices in the past in order to leave the courts free in the afternoon for Varsity B and JV. Many of the squashplayers agree that going home straight after school is a treat, and other athletes argue can see the up-sides.
"Personally I wouldn't mind having a morning practice if it meant that we would get to go home earlier," said basketball player Katie Tenefrancia, XI
Haley McAtee XII, a squash player, explained, "It's cool to think about getting an entire workout in before the day has even started. Morning practices made me feel really energized and ready for the day."
Not everyone, however, shares this sentiment.  Morning practices start around 6:00 AM, forcing most athletes to wake up at 5:30AM, if not earlier. Two years ago, the hockey team held practice at 6:00 AM every Friday. While the players had their Friday afternoons free, many were so tired that they spent this free time napping.
Unfortunately, this early morning wake-up-call is followed by a full day of school. If you have to stay up late the night before an early practice because of a heavy workload, say goodbye to any hope you have of a productive next day.
"You find yourself falling asleep in every class for the rest of the day," Olney says
We are student-athletes. Student comes first for a reason. And this is why the Athletic Department does what it can to make sure these practices are few and far between.
But if you do find yourself with the lethal combination of a heavy workload and morning practice the next day, talk to your teachers about getting an extension.  9 times out of 10, they will understand the pressure that you are under and help make things a little bit more manageable.