New Year, New(ish) Faces: Division-hopping Faculty Land in the Upper School
Welcome back to GA for another amazing school year! This year, Ms. Susan Doyle, Ms. Karin Shetty, and Ms. Olivia Berman are among our new faculty. Although they are new faces in the Upper School, all of these teachers have been involved with GA for much longer than we might think. In fact, Ms. Shetty is a 2009 GA graduate after starting as a sophomore in 2006. She later returned as a Middle School math teacher in 2014.  Furthermore, Ms. Doyle may be familiar as she has been teaching in the Middle School for 20 years! Additionally, Ms. Berman has been involved with GA for three years and was a head teacher in Group IV last year. As they transition to a career in the Upper School, Ms. Shetty will be teaching Group X Chemistry while Ms. Doyle will be teaching all Latin courses at GA, and Ms. Berman will be teaching ninth-grade English. This past summer, I was fortunate to have the opportunity to interview each of the teachers and learn more about their experiences. 
When asked what piece of advice they would give to a GA Upper School student based on their high school experience, they thoughtfully provide guidance: Ms. Shetty remarked, "It's easy to give advice, but a lot harder to take it! Try to keep perspective. When I was in high school, I often felt like the next test or the next semester's grade report was so consequential. That was overwhelming." Ms. Doyle noted, "Try to learn a little bit of everything. This will let you figure things out and then make time to pursue whatever it is you truly enjoy and/or want to learn well (not just whatever it is you think you do well, or wherever other people think you should devote time and energy)." Ms. Berman then said, "I remember feeling reluctant and sometimes nervous to speak up in class when I was a freshman, even when I had something I really wanted to say. I would encourage GA students to not be afraid to speak up because I know that your classmates and teachers really want to hear your thoughts and ideas!"
Later in the interview, we pivoted from talking about school to talking about how they have been enjoying their summer days. Ms. Shetty has been working on the GAINS programming program with Dr. Decker while spending time with her husband, one-and-a-half-year-old son, and dog. On the other hand, Ms. Doyle has been sailing, enjoying boat rides, going to the beach, reading, and eating ice cream with her family in Rhode Island. She also spent a fair amount of time explaining the concept of less screen time to her kids! Ms. Berman stayed on Martha's Vineyard all summer, taking an online course of her master's program, while reading, swimming, and relaxing. 
All three have also been pursuing their various hobbies outside of teaching. Ms. Shetty loves to read, cook, walk, ski, watch sitcoms, listen to podcasts, and spend time with her friends and family. Ms. Doyle has three sons, ages 2, 7, and 8, with whom she spends quality time reading, drawing, building Legos, and talking about ancient history. She also loves sailing with her husband (in fact, that is how they met), reading, or binge-watching fantasy and historical fiction series, even through the night. Ms. Berman enjoys going for long walks, trying new restaurants in NYC, doing yoga, reading, playing cards, and hanging out with her family's new puppy, Herbie. 
To end the interview, I asked the new teachers if they have a fun fact that most people wouldn't know about them. Ms. Shetty responded with the fact that she is incapable of blowing bubbles with a bubble wand. Ms. Doyle mentioned how she spent nearly 10 years performing with a traditional Chinese dance troupe when she was young. Finally, Ms. Berman remarked that she attended boarding school when she was 14 years old. 
I hope this interview helped you learn something new about Ms. Doyle, Ms. Shetty, and Ms. Berman while also providing meaningful advice for the upcoming school year. With their extensive experience teaching in the Middle and Lower Schools, they will surely make their mark here! We are all so excited to welcome them to the Upper school and learn from all that they have to offer.
Leave a Comment
About the Contributor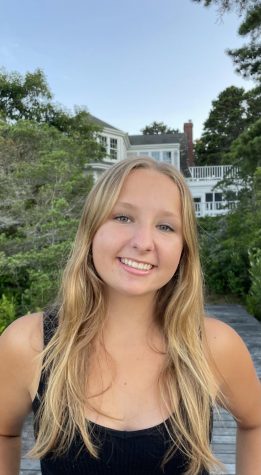 Callaghan Nickerson '24, Co-Editor in Chief
When not writing or editing for GAP, Callaghan, who attends Greenwich Academy as a junior, loves to play soccer, walk her dog, and spend time at Cape Cod...