Havana Blast in Cuba
Maracas! Rice! Revolution! These three descriptors barely scratch the surface of our Cuban adventures this summer. In June, twelve of us Greenwich Academy students, along with chaperones Ms. Connie Blunden and Ms. Rachel Powers, delighted in Cuba's culture and history for seven days. "We started planning the trip to Cuba well before the announcement that President Obama would be working to strengthen relations between our countries," explained Ms. Blunden. "So, the decision to offer a trip to Cuba, originally, was based on the richness of Cuban culture and the desire to offer students a chance to learn more about a neighboring nation that might not be familiar to many students. The timing of the announcement by President Obama made the trip that much more relevant." Certainly, our trip to the Caribbean was filled with unforgettable moments: we listened and danced to nightly Salsa bands, and we gorged ourselves on black beans and plantain chips. All the while, we developed a better understanding of Cuban centralized authority.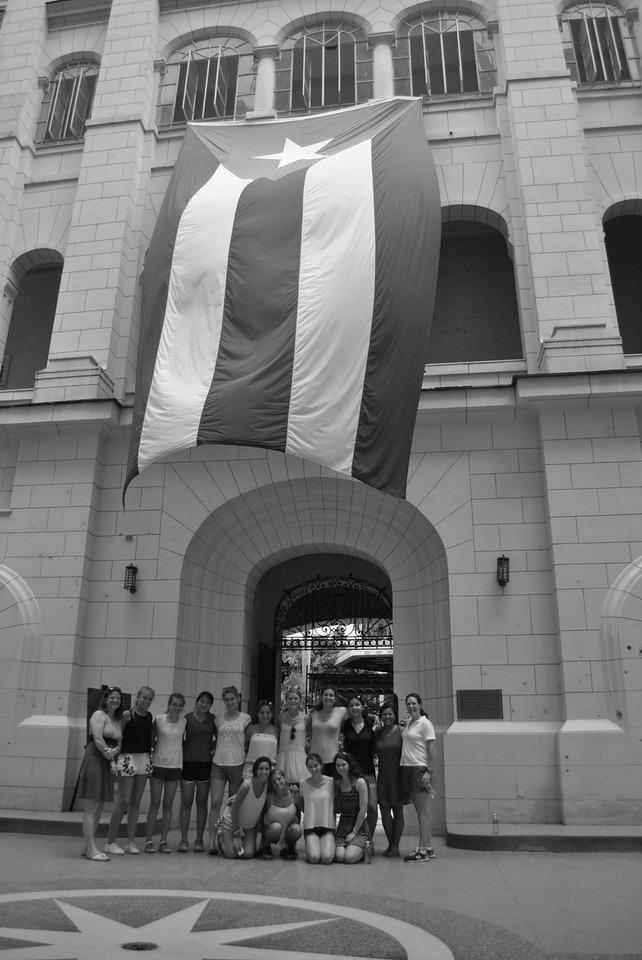 We started the week exploring Havana, Cuba's capital and artistic hub. Led by our tour guide, we admired the Baroque architecture of the famous Governor's Palace (c. 1792), as well as the coral elegance of Havana's Cathedral of the Virgin Mary (c. 1777). We also visited the Museum of the Cuban Revolution, where we examined artifacts and pictures from Cuba's revolución of the 1950s. One evening we walked along the Malecón, the long seawall that borders Havana's coast. Strolling through the piazza in Havana is like a journey in the past with its refurbished antique buildings and the presence of brightly colored Cuban cars.
Following our brief stint in Havana, we visited the countryside municipality of Viñales. Amidst gorgeous trees and mountain ranges, we watched a farmer roll a Cubano cigar made from freshly cropped tobacco. On another day, in what is known as the "Indian Cave" of Viñales, we took a boat ride beneath sleeping bats and stalactites.
Later, at the center of town, we purchased beaded jewelry and crafted trinkets at a souvenir market. In the heat of the late afternoon, we cranked up the music inside and learned some salsa dance steps from a worker at our hotel. As a whole, Viñales is Havana's scenic alter ego. In contrast with the city's man-made splendor, Viñales exemplifies Cuba's lushness and natural beauty.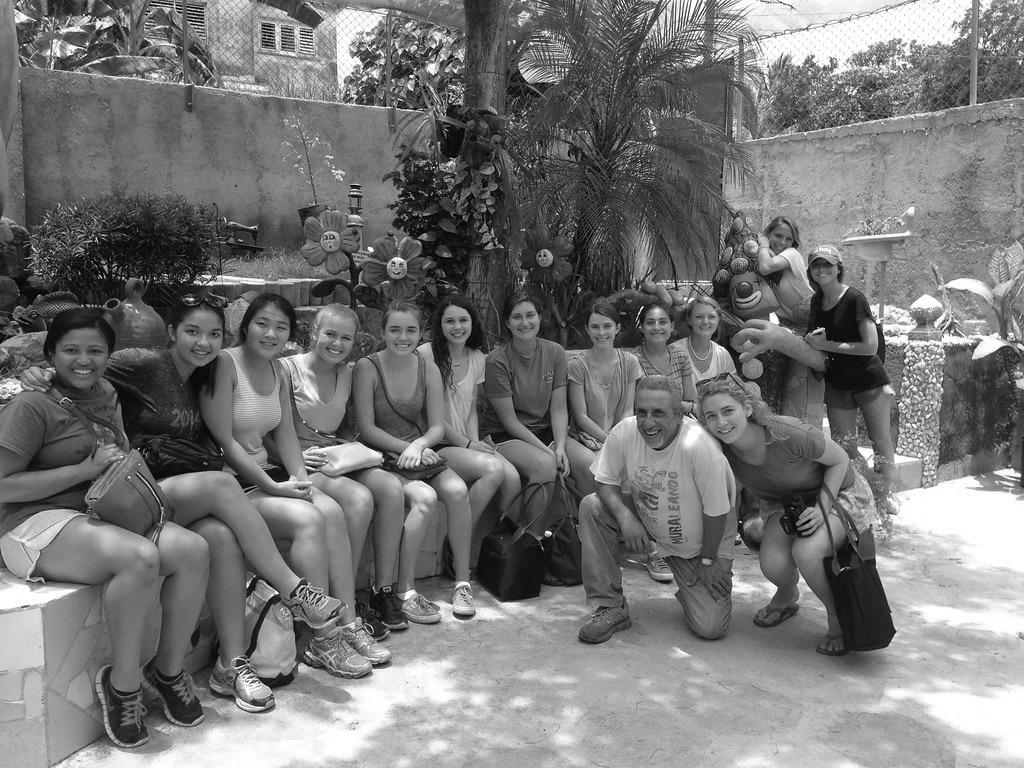 In addition to cultural immersion, we experienced a bit of communist enlightenment while in Cuba. More than coffee beans and cool postcards, we came home with a greater comprehension of life in a centralized regime. "There was usually only one brand name for products, like 'Ciego Montero' was the only manufacturer of water. In the U.S. … we have 'Pepsi' or 'Coke' – all these different types… That was one thing that was really shocking," remarked Kyla Hodges, XII.
Similarly, Jordan Fischetti, XII, noted her surprise when we were turned away from a tourist attraction due to an impromptu government meeting. "It surprised me when we went to Hemmingway's house, and it was closed," said Fischetti. "The fact that the government can just take over a house and be like, 'We need it today.'"
Just as we were occasionally surprised by details of life in Cuba, we also gained a new perspective on many Cubans' appreciation for their government. "People in Cuba – they like their government," said Fischetti. "I think going to Cuba helped me exercise more cultural relativism…their natural happiness is pretty high."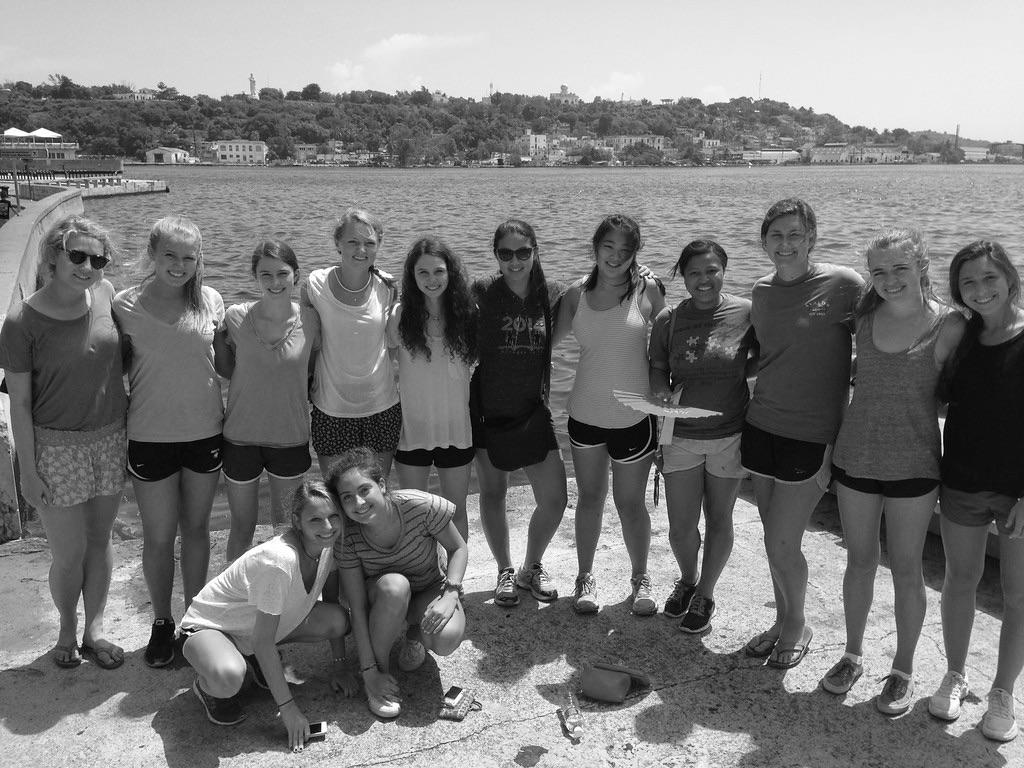 GA's trip this summer was both fun and educational. Whether to spend more time sightseeing or to learn more about its vibrant history, we are all eager to return to Cuba. As Hodges affirmed, "I will most definitely come back as soon as I can, as soon as possible…"