Each year, The New York Times includes five fiction works in their list of the "Best Books of the Year." This December, Chimamanda Ngozi Adichie's Americanah made the cut.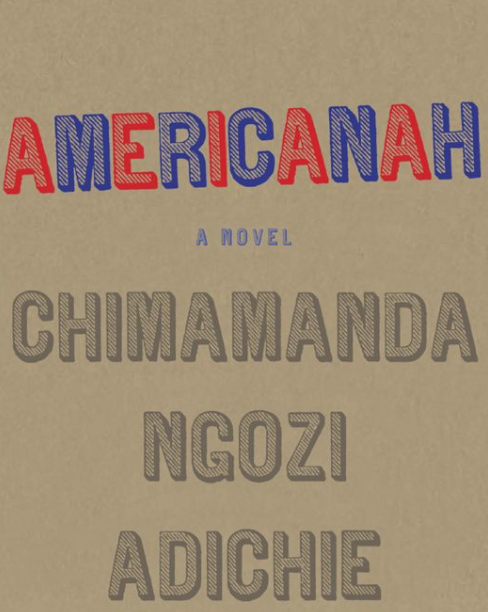 While the novel is ostensibly fiction, Adichie and her protagonist Ifemelu share an uncanny resemblance. Both were born in the Igbo region of Nigeria and attended secondary school in Nsukka before relocating to the United States to attend college in Philadelphia. Ifemelu begins the novel having just finished a fellowship at Princeton—which Adichie did in 2006.
Americanah explores some of the racial nuances in America. Ifemelu explains the layers of distinction between American Africans and African Americans, and she observes the altered accents African immigrants will put on when talking to white Americans. When we see the world through Ifemelu's eyes, we, too, feel the sting in the absence of any African hair-braiding salons near Princeton.
"She asked if she could listen to what she called my 'tribal music,' and was consequently very disappointed when I produced my tape of Mariah Carey," said Adichie of her American roommate in a TED talk. "She assumed that I did not know how to use a stove."
Adichie's novel etches more definition into a continent with which we are staggeringly unfamiliar.
But as much as Americanah focuses on the experience of being black in America, Ifemelu's experience as an immigrant transcends her ethnicity. We watch her go through the nerve-racking process of obtaining a visa and encounter the strangeness that a new country holds for any foreigner.
Ifemelu wonders why Americans say the word "excited" so frequently and why "shapeless" pants appeal to American women. But she also experiences more serious difficulties. She has an extremely difficult time finding work to pay for her college tuition and grows isolated from her Nigerian relatives back home.
The book takes place in time jumps. The novel begins as present-day Ifemelu makes plans to move back to Nigeria and then gradually reveals different snapshots of her life since childhood. But this same narrative structure also begins to follow Obinze—Ifemelu's Nigerian boyfriend. As we see Ifemelu grow up through her teen years, the pair becomes inseparable by the time she leaves for the U.S. Our intimacy with Ifemelu's relationship makes the deterioration of her long-distance love that much more painful.
But not all this book is sad! Ifemelu soon finds an outlet in her blog, Raceteenth or Various Observations About American Blacks (Those Formerly Known As Negroes) by a Non-American Black. The blog quickly gains a large following.
Raceteenth soon functions as a way for Ifemelu to manage and share her identity struggles with other non-American blacks. When she is able to crystallize her own feelings into blog posts and read the comments of readers, her feelings of loneliness and depression begin to diminish.
While it's not light—477 pages—Americanah is worth the time. The book reads easily and the characters are likeable. And, most importantly, the book explores contemporary race issues and gives insight into the reality of an immigrant experience.
And you may have another reason to pick up Americanah. Greenwich Academy is hoping the book will be the next Upper School summer read, if Adichie is able to come speak at GA next fall.
The Student-Faculty Book Club in currently reading Americanah for its April meeting, so come join the discussion next month!