Teacher Spotlight: Mr. Ashby
Each month, GAP will be interviewing one of our amazing faculty members at GA, starting first with your new teachers to the school. This February, our faculty spotlight is on Mr. Ashby, who teaches chemistry!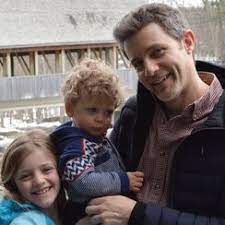 Q: Why do you like being a teacher?
A: I like the variability of social interaction. Teaching keeps you on your toes; it's never boring. A close second would be that I love working with high-school kids. 
Q: Why do you like specifically teaching chemistry?
A: Chemistry is a puzzle. There might be specific procedures you can use to solve many problems, but when it comes down to it you will still find problems that are new and require creative puzzle-solving skills.
Q: How long have you been working at GA?
A: It is my 12th year working at GA.
Q: What do you like best about GA?
A: The constant support. I feel like GA is in touch with what every member of the community needs from students to teachers to parents and does everything they can to support them. 
Q: If you had a completely free day, what would you do with it?
A: My ideal day would be a winter day; it would be very cold out. I would go for a hike in the woods, come home, make a fire, put on a record, and do puzzles while drinking tea. 
Q: If you weren't a teacher, what career would you pursue?
A: I would be a farmer. I like being outdoors and working with nature. 
Q: What's your favorite band?
A: In high school, it was "Pearl Jam." Currently, it is the "National."
Q: What's your favorite tv show?
A: My favorite tv show is "Madmen."
Q: What's your favorite book?
A: It is a tie between "Franny and Zoe" and "Watership Down".
Q: Where do you see yourself in 20 years?
A: Still teaching! I love teaching because I am constantly learning.
Leave a Comment