Broadway is Back!
To all our theater-goers and theater kids out there, the return of Broadway has been much awaited. Learn more about how Broadway's working in the age of Covid.
Broadway is back! To many New Yorkers, the fact that theater lights have switched back on, seats dusted off, and curtains are rising to packed audiences has given hope to the good riddance of the Covid shutdown. As the pandemic hit New York and other surrounding cities, the once loud and crowded streets became those of a ghost town. The packed audiences have left vacant seats, and tourists looking for the New York experience have had to wait on the pandemic.
Broadway lovers were not the only ones suffering from the shutdown of shows ― actors, musicians, and producers of all Broadway shows were laid off like many others during the pandemic. These talented musicians and actors had no way of making money and struggled to make ends meet like many across the country. The center of the Big Apple is Broadway and with tourists gone, profit has hit rock bottom for the entertainment industry. 
With the vaccine having been out for many months now and about two-thirds of New York City residents fully vaccinated, restaurants, bars, museums, and other attractions in the city have opened up and the lockdown has come to a diminishing halt. Broadway shows started raising their curtains as early as September 2021 and will continue to do so through the holidays and into 2022. Audience members must show proof of vaccination and wear a mask at all times during upcoming shows. Actors and producers working on the show must be vaccinated or have a negative Covid test, and wear a mask offstage. Additionally, some of the audience's favorite shows have been shortened and intermissions have ceased. For example, Harry Potter and the Cursed Child has shortened its run time by 50% in order to stay safe and please audience members. 
Right now is a perfect time for New York and Connecticut residents to indulge in Broadway once again! As former-Gov. Cuomo said, "Broadway is the core of our New York City identity, and a big part of our economy which employs countless performers and show creators, and beginning this September, the show will go on." Get your tickets now and enjoy an outing to the city to see some of your favorite shows!
Leave a Comment
About the Contributor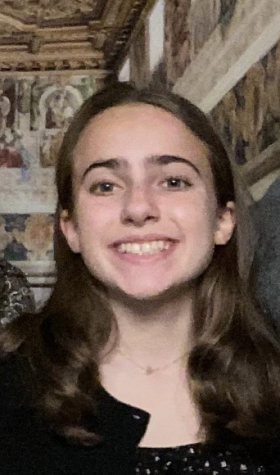 Alessia Cutaia '25, Staff Reporter/Writer
Alessia is a freshman and new writer for the GAP. In her free time, she enjoys reading, playing with her dog, and attempting to bake way to ambitious desserts.