Spirit Day 2021: All About the Gators
GA Turns Out for Mini Clinics, Bake Sales, and Games Galore
On Saturday, October 16, GA hosted its annual Spirit Day, complete with three varsity sports games, sports clinics for lower schoolers, a GA logowear pop-up shop, a bake sale, face-painting, and GA spirit stations.  
To start off the day, members of the Upper School field hockey, soccer, cross country, and volleyball teams hosted sports clinics for GAtors of the future. The clinics drew a huge turnout, and both the upper and lower athletic fields were packed with enthusiastic Lower Schoolers in the early hours of the day. 
Later on, the varsity soccer and field hockey teams took on Tabor Academy in two extremely competitive games. In soccer, the Gators fought hard for the full 80 minutes, but ultimately lost in a nail-biter, with a final score of 1-0. While it wasn't the outcome they were looking for, their hustle and spirit were demonstrated throughout their play, and the GA soccer stands were full of fans. On the field hockey turf, a similarly close game ensued, but the Gators were able to come off the field victorious. With a final score of 1-0, the field hockey team enjoyed a huge NEPSAC win. The bleachers were packed with spirited spectators and bright signs to encourage the team.
Shortly after the soccer and field hockey games, the varsity volleyball team took on a tough Miss Porter's School squad. Fueled by their earlier win against Sacred Heart on October 13, GA won the game 3-0. With lots of spectators and a special appearance by THE GA Gator, Raether Gym had a huge turnout. 
Over the course of the afternoon, stations featuring the newest GA logo wear and GA-themed face-painting options were set up in between the soccer and field hockey fields. Additionally, the Upper School's One Love, led by Eloise Osman '22 and Emily Greenhaw '22, sponsored a bake sale complete with cookies, brownies, and donuts. The bake sale kept spectators well fed during the games and raised awareness for One Love, which is a national nonprofit organization with the goal of ending relationship abuse and educating young people about healthy relationships.
Overall, the day was a huge success: The GA community excitedly cheered on its varsity sports teams while establishing connections between GA's oldest and youngest students, and the community demonstrated that the GA spirit is alive and well for the 2021-2022 school year.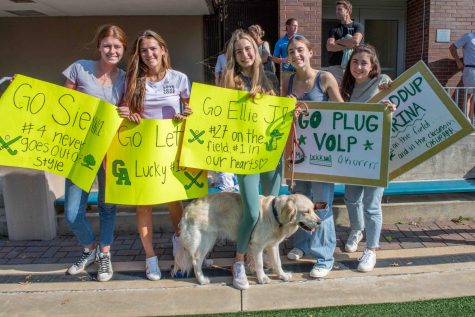 Leave a Comment
About the Contributor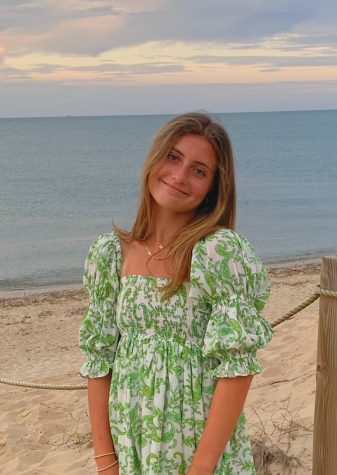 Dylan Casazza '24, Sports Editor
When not writing for GAP or on the field playing field hockey or lacrosse, Dylan enjoys learning about current events, watching true crime shows, cheering...