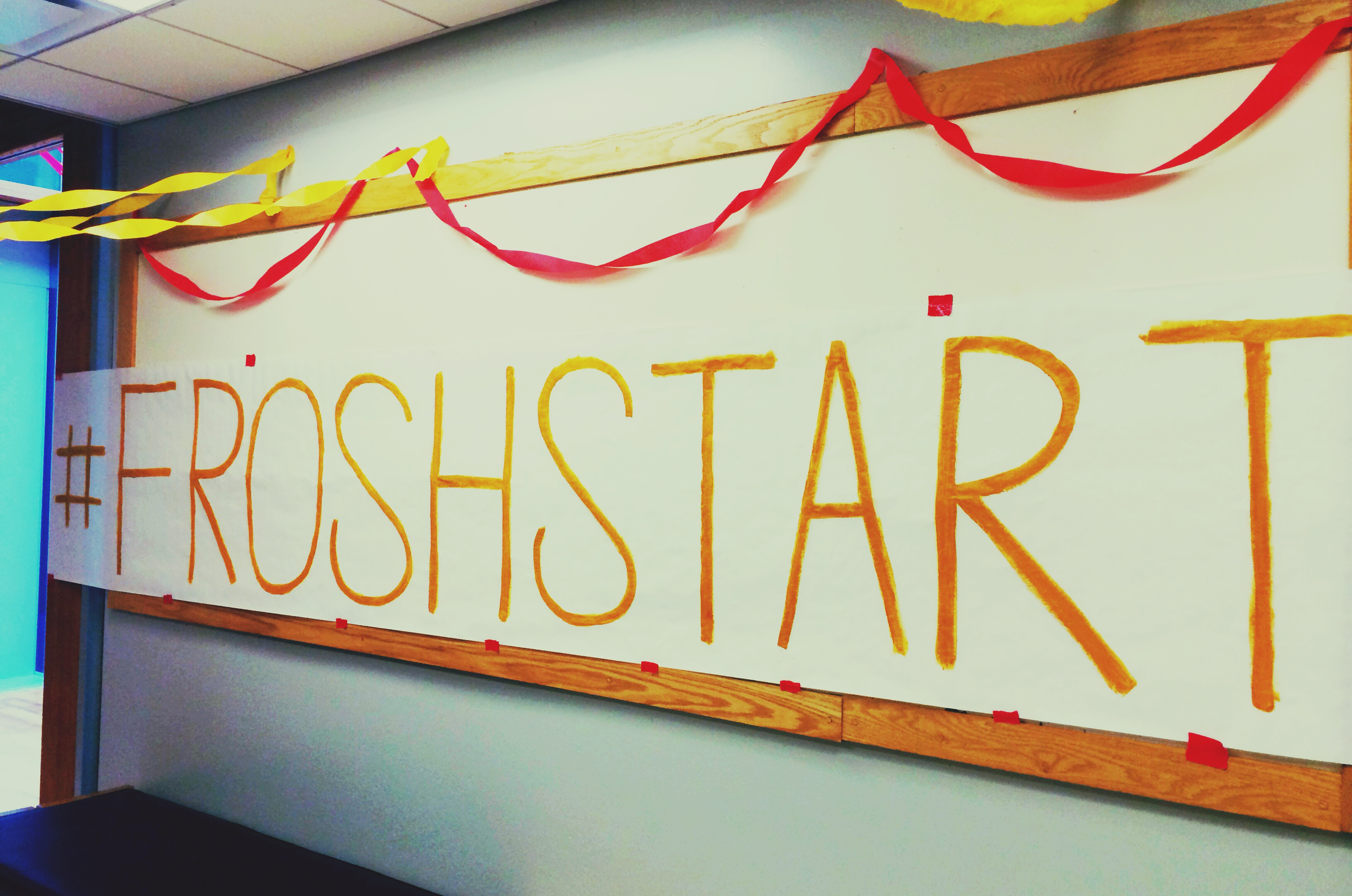 Elizabeth Winkler '18, Staff Writer
I've been at Greenwich Academy for five years. Over the course of these years, many aspects of life in the GA community; the dress code, increasingly challenging classes, and, of course, the absence of boys, have become traits to be expected of GA. However, everything is about to change in exciting and nerve-racking ways: the dress code will become more relaxed, boys will be in our classes, the workload will be continue to be challenging, and most of all… taking ALL of our exams will become the norm.
There's also a more noticeable upperclassmen presence in our school lives (a bit stressful), increasingly rigorous sports (more so), and peer group (which invites a whole range of embarrassment).
To begin with the upperclassmen, namely seniors: being in the same building as they are means that wearing red to school on a civvies day is inadvisable, to say the least.
Also, incoming freshmen, being the young, impressionable girls we are, have been told stories about the path that worry us, or at least make us a bit nervous, since we have no way of confirming or denying the story until the first day of school.
With peer, come even more myths. Each of them increasing my nervousness for the myriad of possible embarrassments that could take place in front of *gasp* boys. All of that being said, I am excited to be going into a new division of the school and about everything that goes with it, no matter how nervous I may be about it now.
Winter Murray '18, Staff Writer 
As we've been told, there is a huge transition between middle school and high school. Greenwich Academy is a very close-knit community, and maybe that's the reason that the prospect of finally taking classes in that big building is so intimidating. It's not just the normal jump between being a middle schooler (practically still a baby) to suddenly running with the big dogs. For those of us that have been at GA for most of their lives, we have grown up with the same group of people. We all know each other, are familiar with each other, and care for each other. Now, however, our worlds are about to get a whole lot bigger. There's "the Path" to traverse, larger-than-life upperclassmen, new students to acquaint ourselves with, and (horror of all horrors) members of the opposite sex. But I have confidence that we will be able to handle all these new challenges thrown our way.
Grace Zhao '18, Staff Writer 
Upper School to an incoming freshman: boys, freedom, exams.
No more teachers pestering us about "inappropriate kilt length;" instead we get seniors screaming "fresh meat" on the first day of school while we suddenly realize- two seconds too late- that we are their new targets. Phones between classes and non-GA outerwear are no longer crimes, and once again, boys.
And while this list may earn a sarcastic eye-roll from some rising freshman, we all admit that it's mostly true for the lot of us. Some are for once excited to begin the school year while others cower in fear of the oh-so-scary red paint that is inevitably going to wind up on us by the end of the first day.
And some others are simply terrified at the idea of leaving the safe, secure home of the Middle School– Nah, who am I kidding, we all know we are long done accepting (and rejoicing in) the fact that our Middle School days are over.
Still, though, we find ourselves confused and partially intrigued by the concept of the Upper School; it's been a while for most of us since we've made a change to our school environment, a transition between seniority and newbie-ity, and a change in familiar faces.
But whether we are fearfully shaking before the red-clothed seniors or giddy with excitement to be in our first co-ed class, we are nothing short of thrilled (in both ways) that our Upper School days have finally begun.