Charlotte Gehring '20, co-Editor-in-Chief
In the midst of chaos, uncertainty, and sadness in our lives, I find good news, of any form, whether it be finding a penny, trying a new recipe, or not cutting your own hair as something to celebrate. Below is a short compilation of good global news!
Starting off with arguably the most popular news channel of today (besides New York Governor Cuomo's daily broadcasts), actor John Krasinski has become a source of positive headlines. His Youtube Channel, "Some Good News," has skyrocketed in popularity, featuring videos of an original cast rendition of "Hamilton" surprising a young fan and a live virtual prom, with special guests Billie Eilish, the Jonas Brothers, Chance the Rapper, and Rainn Wilson. His weekly "news program" has garnered the attention of citizens and celebrities alike, with its first episode reaching 17 million views. Each episode features Krasinski narrating viral clips that demonstrate the resilience and innate goodness of humans. In other words, it's incredibly wholesome content. His thoughtful and caring demeanor matched with the fun celebrity guests and heartwarming videos make for, in my opinion, a home run.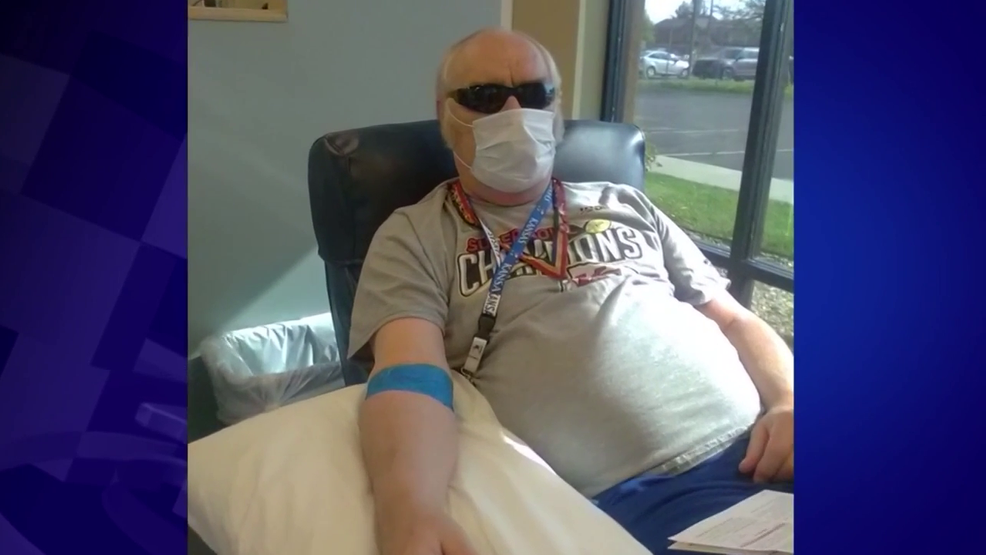 In the wake of an ever-present health crisis, the current situation has prompted many to donate food and medical supplies, as well as reach out to those in need. Others are going a step further and donating a part of themselves. Kansas native Mike Hadl has periodically donated blood since 1982, most recently reaching his 208th pint (26 gallons!). According to Fox News, his total donations could potentially save as many as 26 lives. When Hadl's mother was diagnosed with cervical cancer, he expressed how two donated pints of blood allowed her to survive for four months, which "gave her one more Thanksgiving, one more Christmas, one more New Years, with her children, her grandkids, her family and friends." The meaningful connection to blood donations then prompted Hadl to begin donating as well, and he has no intention of stopping anytime soon. He expressed to WIBW in Topeka that, "When I get done and head home, I say to God, just let me do one more pint."

In the aftermath of the devastating tornado that destroyed the homes and lives of many in March, a Tennessee family was reunited with their dog after 54 days. Eric and Faith Johnson told WTVF-TV that Bella had alerted them of the approaching tornado, but sadly became spooked and ran away from home in the aftermath. Months after the Johnson family's home was destroyed, Bella, their Australian shepherd, was reunited with her loving family.
"This is amazing because to have her back with us, it completes our family now and puts a missing piece back," Eric Johnson told the television station. "This dog saved our lives. She's the one who gave us a chance to survive."
John adds that Bella now has a "full belly of food" and is sleeping in a warm bed, "where she belongs."
Deb Siggins, an Iowa resident, created a "giving tree" for those in need of face masks during the current pandemic. She originally made the masks in response to a shortage at the UnityPoint St. Luke's Hospital in Cedar Rapids, telling Good Morning America, "My goal was to make 100 and donate them to the hospital, but then my friends and family wanted some, too." Her operation has grown immensely, as the avid knitter has now completed and hung at least 400 masks, which are completely free to the general public. A fun and happy twist on the classic children's novel, this giving tree provides those in need with access to the masks in a colorful and creative way.
The TODAY co-anchor Hoda Kotb officiated a surprise wedding for a couple that had to cancel their original wedding due to the coronavirus. Kotb actually happens to be an ordained minister, as well as a successful television show host and used this unique title to brighten the day (and marriage) of Arizona couple John Sizer and Melanie Mulvihill via Zoom. Definitely a day to remember!
Local businesses, corporate giants like Chick-fil-A, and Kanye West have partnered with the LA Dream Center, a nonprofit Christian organization, to serve 300,000 meals to those in need during the pandemic. Because of financial support and donations early on, the Dream Center provides about 11,000 meals a day to those residing in the second-largest school district in America.
"The Los Angeles Dream Center has transformed into the Grand Central Station of food distribution and other basic essentials. I'm so grateful that our team has stayed healthy, and that we've found a safe way to meet the urgent needs within our community. I can't say thank you enough to the various donors who've made this a reality. This is what a neighborhood, a community, and a church should always look like," Dream Center co-founder Matthew Barnett told Fox News.
On March 13th, the day that the Los Angeles Unified School District closed, the Dream Center opened its doors seven days a week, eleven hours a day, as a resource for food and essential items.
Additionally, West's generous donations led to the expansion of delivered meals for vulnerable seniors that remain isolated in their homes.
In these impossibly-difficult times, it's easy to forget all of the good that's still happening in the world. Taking a few moments every day to appreciate all of the positive things happening can make all the difference!