Textbooks at GA: A Heavy Price to Pay
If you racked up a large bill on textbooks this September, you're not alone.
Each year, Upper School girls typically spend around $700 dollars at the GA Bookstore, said Ms. Kate Chadwick, Bookstore Manager.
Last month, a government study also found that textbook costs have increased by 82% over the last decade.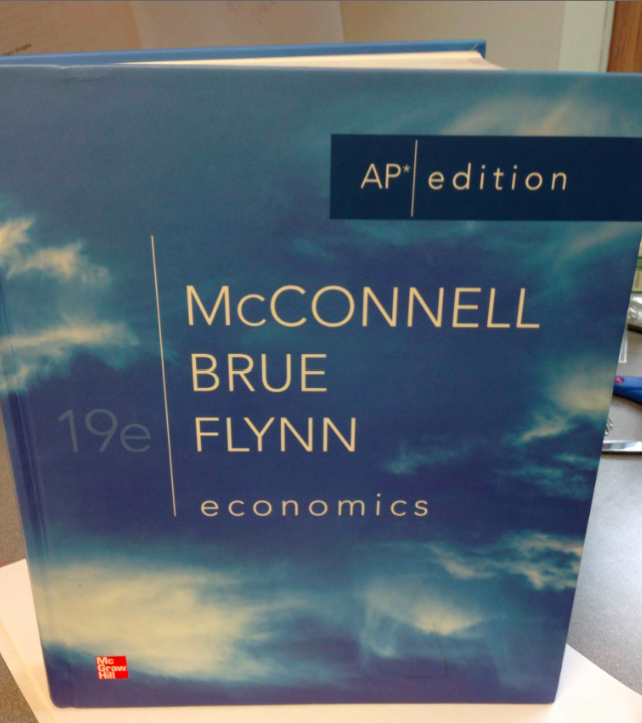 "The most expensive class is the economics class. It requires three books," said Ms. Chadwick. "The textbook is $220 and the workbook is $75 and there's another $40 workbook. I say the teacher should tell the kids the first lesson in economics is not to take the class."
And there's not much investment value in these gold-lined study tools. Rather than lasting a high school career, textbooks are inevitably replaced after just a few months of use.
The public school system in Scarsdale, NY, recently introduced a program eliminating print textbooks for certain grades. Students receive either iPads or Macbooks instead. The transition, according to Scarsdale High School sophomore Emily Nishiwaki, "definitely saved money and is more eco-friendly."
But online books don't always measure up to their paper editions: "They are harder to navigate though, and personally, I like to flip through pages of textbooks" Nishiwaki said.
Other schools, like Choate, also use iPads in school. But—surprisingly—these must be purchased in addition to books. "Usually, iPads do not replace textbooks," said Stephanie Chan, a sophomore at Choate.
The iPads do, however, play a role in eliminating other paper-wasting culprits. "I know iPads can be pretty useful if you want to take notes on an English short story PDF or word document through Notability, or even if you can access some online problem sets to discuss the homework in class," said Chan.
Middle Schoolers at Rye Country Day are required to buy even more than an average set of books. Students need to purchase two copies of every textbook in September (one for home and one for class).
For now, if you're hoping to avoid the serious textbook debt you might have by senior year, you can try Amazon. In late August, Ms. Chadwick will give you a list of the books needed for each of your classes.
"If you go to Amazon, you can get a used book that's obviously going to be cheaper," she said. "Sometimes I have to go to Amazon to get the books, and then pay shipping. So of course it's going to be less expensive if you buy directly from there."
You can also look to the GA Bookstore. "If a book is still being used I will take back a fairly clean copy and refund 25 percent of the original," said Ms. Chadwick.
You can purchase these gently used copies for a reduced price from the Bookstore.