Songs for a New Year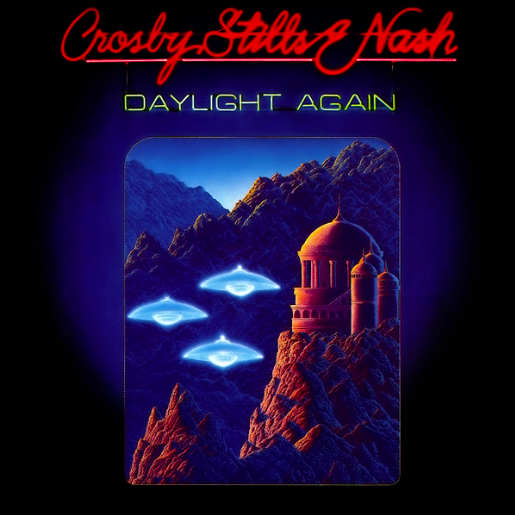 As 2023 peeks its head around, I get a little sentimental. The year I graduate…is already here? I've been at Greenwich Academy for 14 years and can't believe that this one will be the last. I also can't believe that it has been right about a year ago since I wrote my first article for GAP. It just shows that a year can change and accomplish so much—now, writing these articles is one of my greatest passions. I also got a little sentimental when I received my Spotify Wrapped, giving me my top songs and artists of 2022. Looking through my top 100 songs of the year, I kept thinking, "I wrote about this song in GAP, oh and this one, and…" The list goes on. My most listened to artists are: 1) Faye Webster 2) Mac DeMarco 3) Tyler, the Creator 4) Big Thief 5) Fleetwood Mac. Makes sense. If you are reading this, send me yours! I would love to see. Now, before I shed a tear, I want to say thank you. These articles are my babies, and might just be the highlight of my 2022. Thank you for reading and supporting me. Now, here we go…
"Need Your Love So Bad" (US Version) by Fleetwood Mac
Fleetwood Mac, No. 5 of my top artists of 2022, seriously has an abyss of music. I'm not kidding when I say the more I explore their discography, the more music reveals itself. This album from 1969, The Pious Bird of Good Omen, is one of the earliest albums released in their career. Back when they were called "Peter Green's Fleetwood Mac" and before Christine or Stevie came into the picture, the band primarily sang the blues. This song reveals their soulful history, unlike the pop rock sound that most people know. This song is intense and passionate, and the bass guitar solos are to die for.
"We Trying to Stay Alive" by Wycleaf Jean, John Forte, and Pras
This song may be one of the best samples to ever exist. Sung by two-thirds of iconic '90s hip-hop/rap group "The Fugees" (minus Lauryn Hill) and John Forte, this song's flow, rhythm, and groove is off the charts. It manages to be funky but also classy and elevated. And I love how each featured artist has a distinct sound, almost like the song is being split into three parts. It's fair to say that I am obsessed—this 3-for-1 of a song has been on repeat for weeks.
"West End Boys" by Pet Shop Boys
Lately, thanks to my dad, I have been super into '80s/'90s electronic pop. Depeche Mode, Duran Duran, INXS, Yaz… all have been constants for me this December. This song is one of my favorites—it's deep and has a special weight to it. It's also strangely dramatic and weird. I love it.
"Luck of Lucien" by A Tribe Called Quest
Without question, Tribe was one of the most progressive and influential rap groups of the 1990s. With artists such as Q-Tip and Ali Shaheed Muhammad, this group addressed important political and societal issues while also staying groovy and having fun. This song may be one of their best—within the first 10 seconds, you are hooked. It's lighthearted and funny with a nasty beat.
"In The Waiting Line" by Zero 7 & Sophie Barker
When I recently watched the movie Garden State (thank you Mr. Adams for the suggestion!), this song came on and I began to sing along. Then I thought, how the heck do I know this song? I came to realize that this tune is a Movie Staple—a song that is in every teen movie or TV show imaginable. It plays while the main character, scared and confused, looks around in slow motion while the people around them are nothing but blurry lines. When you listen to this song, picture yourself in the busy hallway of your hypothetical first day of high school, breathing heavily and blinking in slo-mo.
"Keep Moving" by Jungle
When I attended the Dance Corps/Junior Dance Corps performance of Winterfest, I was blown away by their talent and incredible choreographic skills. In addition to their dancing, I thought the song choices were FAB. I was bumping in my chair when this song came on, and even more excited when I saw the teachers come on stage! They were wonderful and I loved every minute of it. This song has so many layers to it—multiple singers, multiple electric guitars, multiple keyboards and drum sets. When I listen to it I feel like I am in a Nike commercial.
"I Want Your Video" by Djo
This song is electric. It's futuristic, robotic, and sharp. It reminds me of my little sister, Scout, who loves Djo and this album Decide. I will always remember jamming to this album with her on the train. Fun fact—Djo is the stage name for Joe Keery, who plays Steve on Stranger Things! So in addition to being an incredible actor, Joe Keery comes out with some crazy funky music.
"Wasted On The Way" by Crosby, Stills & Nash
Every time, the harmonies of Crosby, Stills & Nash make me melt. Their voices combined are as soft as velvet, and even though they are way before my time, their music always feels nostalgic. Interestingly, this song is about the wasted time spent arguing between the actual Crosby, Stills & Nash due to forces of pride, addiction, and ego. In the spirit of the new year, I think it is important to take the band's words to heart and possibly incorporate the meaning behind this song in your own resolutions.
Thank you so much for reading my recs. It means a whole lot to me! If you have some recommendations for me or just want to chat about music, please shoot me an email or come up to me at school! I am always happy to talk about what I love. Also, if you want to get even more songs, my spotify is Spfishy. Thanks for reading.
More Songs to Check Out:

"Open Arms" by SZA and Travis Scott
"My Little Town" by Simon & Garfunkel
"Ghost Ship" by Blur
"Stranger to Yourself" by Loving
"Need You Tonight" by INXS
"Clementine" by T. Evann
Leave a Comment