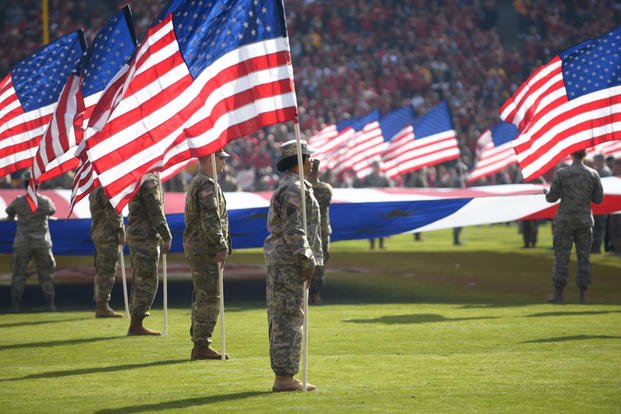 Veterans day is a national holiday in which citizens of America remember all of the brave individuals that served in the military. In the town of Greenwich, an annual parade is held where members of the community come together to walk through Veterans Memorial Park in Greenwich. They take this time to remember all people who fought for America, but more specifically veterans from Greenwich. This helps educate the youth of the town on how important it is to give back and give thanks to people who sacrificed their lives so that the future generations could live better ones. GA students join this parade to volunteer or walk with others. 
In addition to the great Veterans Day parade, Greenwich Academy takes it into their own hands to appreciate veterans. Last year, students had the privilege to hear the story of Mr. Knowlton, a past member of the GA faculty and a veteran. These talks help share his experiences in the war and spread awareness for all veterans around the world. This year, a veteran in the GA community that you may know is Mr. Murray. The sacrifices that Mr. Murray has made for our country are touching to hear more about. His stories inspire the students to feel more responsible in acknowledging veterans and finding ways to help veterans in need. 
Greenwich has an amazing veterans affairs department that helps incorporate veterans back into the community, and funds nonprofits that strive to help veterans coping with mental illnesses during and after their service.  
Additionally, Brunswick works very closely with an organization called the Children of Fallen Patriots Foundation, which works to provide financial assistance and college scholarships to children of veterans who gave their lives on the front line. This organization is a great opportunity for GA and Brunswick students to show their appreciation and respect for veterans and their families. 
This year, we cannot wait to see how GA remembers those that lost their lives while courageously serving America. Please reach out to any veterans in your life that you may know and take a moment to honor them.