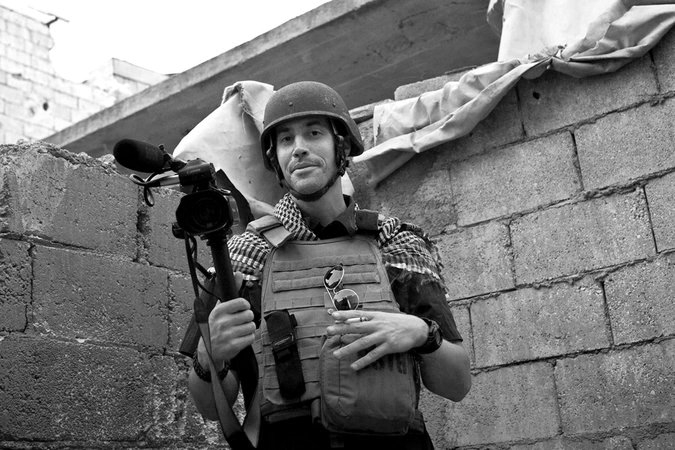 Whether or not you've been watching the news, reading online, or keeping yourself updated with what is going in the world this summer, one thing that you have probably heard about is ISIS, the Islamic extremist group currently raging through Syria and Iraq.
ISIS, an abbreviation for the Islamic State in Syria and Iraq, has been making headlines for its attempts to carve out land for an Islamic State in, you guessed it, Syria and Iraq. This group has been under the radar for a while; they used to have their named linked to al-Qaeda, but that was before al-Qaeda decided that ISIS was too extreme for even them.
The group spent much of the spring and summer working its way through Iraq, taking over land and giving the religious minorities that they ran into along the way the option to convert or die. Whether Christian or Kurd, any and all who have tried to fight back against ISIS's power have been brutally attacked and persecuted. Tens of thousands of Yazidis, a small religious group in the area, now face the possibility of attempted genocide.
When news of these attacks came out of the Middle East, with graphic videos and terrifying stories flooding our news outlets, the first thing Americans asked was: What are we going to do? ISIS's current path of destruction and plans for the future promise to destabilize a region that the US has lost many lives trying to help settle.
When ISIS first surfaced, the US promised they would do something if they felt it became necessary to. When the decision to take action was made, many people feared that troops would be sent to the region, resulting in even more lost lives.
The week of Aug. 4th, President Obama said that the US would strike if ISIS moved any closer to the the northern cities where United States diplomats and military personnel were stationed. When ISIS did, the US began localized airstrikes. These airstrikes helped slow ISIS's momentum enough to help Kurdish and Iraqi forces fight back.
The Kurds had managed to keep ISIS at bay until early August when ISIS took over Mosul Dam, a major source of safe drinking water and power in Northern Iraq. After a week of fighting, and with help from the US airstrike, they were able to reclaim the Dam and some of their land and help those who had fled into the mountains return.
The latest developments in this crisis have been exactly what many people in the US had feared was going to happen: ISIS is responding to the US airstrikes. On Aug. 19th the group put up a video of what was later confirmed to be the beheading of an American journalist, James Foley.
The online video starts with a clip of President Obama talking about the airstrikes, which is followed by a shot of Foley before he was executed. The video ends with what ISIS calls 'A Message to America:' a threat to kill another man shown on camera (who is believed to be another missing American journalist, Steven Sotloff), depending on the President's "next decision."
President Obama responded by calling ISIS "a cancer" and saying that the US would do what is needed in order to keep its people safe. On Aug. 20th, the US continued its airstrikes on the region.
The tragedies of the past few weeks have kicked ISIS up several notches on the United States' radar, and trying to control the group is now a top priority. US Secretary of Defense Chuck Hagel has even said that ISIS is more of a threat than al-Qaeda. He also said the the US has to be "clear-eyed" about longer-term involvement in the Middle East in order to deal with them.
The US has alluded to the possibility of airstrikes in Syria, with General Martin E. Dempsey saying that it will be impossible to fully stop ISIS without dealing with it's smaller facets in Syria. Though The President has not yet given an official statement about whether or not the US will strike Syria as well, the road ahead seems to grow longer and harder every day.