Planète Océan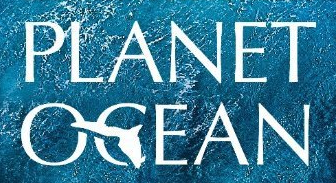 On Friday, April 4th, Greenwich Academy and Brunswick French IV, V, and AP classes viewed Planète Océan, a film sponsored by Focus On French Cinema of Greenwich.
This documentary, released in June 2012, depicts several of the planet's obscurities through a captivating international cinematography.
Using riveting images of the world's oceans and the impacts of human behavior, this film exposes a lamentable reality: our behavior is changing the shape of our planet.
Directors Yan Arthus-Betrand and Michael Pitiot aimed to change the way people view the ocean and encourage them to think more about building a sustainable future.
Students were eager to venture to Greenwich Avenue for the French film, in part because of the opportunity to break up the monotony of the school day.
Prior to the trip, the Brunswick French teachers contacted the Greenwich Movie Theater to ensure the film would be in French.
Once everyone was seated, however, the narrator began to speak in English. Unfortunately, due to technical difficulties, the theater could not display the documentary in French. For the next 90 minutes, students viewed what seemed more of an environmental movie than a French enrichment experience.
What was anticipated to be an educational and cultural outing for the French classes, the film fell short of delivering on such expectations.
"I was really excited about seeing Planète Ocean in French, but I was disappointed to watch it in English," said Julie Mayberry, Group XI. "Despite this small setback, I found the film to be very interesting, and I would recommend for others to see it."
Even though some moviegoers may have used the time for an impromptu nap, the outing was overall a unique experience for the Greenwich Academy and Brunswick French students.