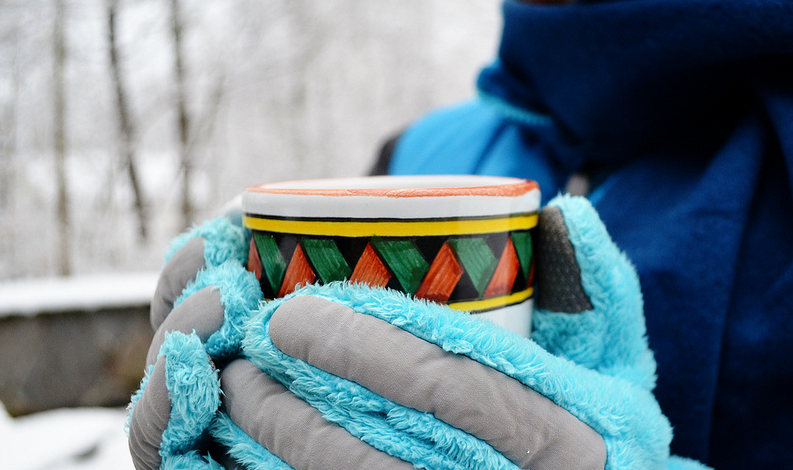 1.    Have a Harry Potter movie marathon
If you've never seen the Harry Potter series, you're missing out. And even if you have, you've probably never seen all eight at one time. There's nothing like Hogsmeade Village at Christmas time. If you don't have the DVD's, the Greenwich Library will and ABC Family usually has a marathon on over the holidays (you can look on their website for the time).
2.    Donate old clothing to charity
Pick out all the clothes you don't plan on wearing again and put them in a box or an old shopping bag. Even though it may be hard to give clothes away, the people receiving them will be eternally grateful. Various places accept used clothing, shoes and even toys. Check out the Goodwill at the Greenwich Recycling Center, the Salvation Army in Port Chester, the Nike Store in the Westchester Mall and H&M in the Stamford Mall.
3.    Make a photo collage for your bedroom wall
It's easy to print pictures either at your local CVS or by ordering them online. Think of a creative way to rearrange them. Some good ideas include putting your photos of friends and family on a poster, in a picture frame, or even hanging it on a wire along your room using clothespins. Picture collaging is a perfect activity for a relaxing day.
4.    Have a family dinner out or at home
If you like to make dinner with your family and are looking for a cozy night in, eat at home! If you want to prolong dinner and don't feel like making it yourself, go out to eat! Although many families have dinner together every night during the week, it is nice to go out without having to worry about the stresses of school.
5.    Do your homework
Although it may seem like a pain at the time, finishing homework before break ends is surprisingly de-stressing and will put you ahead of the game when you return to school in 2014. Everybody regrets waiting until the Sunday before winter break to finish all their work, so why not get ahead while you can.
6.    Go to a Broadway Show
Although Broadway shows may seem like a bore before you get to them, you will not regret going. They are surprisingly funny, interesting and amazing to watch. Make it a day and take family or friends with you to a restaurant for lunch or dinner and then go to the show. Recommended shows out right now include the classic Wicked, Disney's The Lion King, The Phantom of the Opera, and Mamma Mia!.