Catching Up on Catching Fire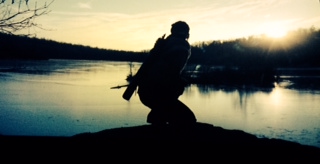 On November 22nd, the second installment of The Hunger Games series, Catching Fire, premiered in theaters. Taking in $161.1 million in its opening weekend, Catching Fire took the spot as the highest-grossing film in a weekend in November.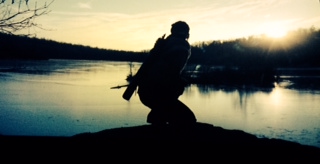 As a Suzanne Collins fan, I bought my ticket weeks in advance of the premiere. Catching Fire is my favorite book of the HG trilogy. I highly anticipated the set for the Quarter Quell arena, hoping they would do the "clock of doom" justice.
Throughout the first part of the film, I found myself anxious because none of the characters had arrived in the arena yet. Unlike in the first film, where Katniss and Peeta were thrown into the the Games within the first twenty minutes, the Quarter Quell was not announced to Panem until fifty minutes in.
Screenwriters and director Francis Lawrence decided instead to spend more time on the Victory Tour. While Katniss and Peeta's visit to Rue's District 11 was both necessary and touching, I would have liked to be thrown into the arena with Katniss, Peeta, and their newfound allies much sooner – especially since in this second film, Jennifer Lawrence and Josh Hutcherson are joined by the handsome Finnick Odair, played by Sam Claflin, and the daring Johanna Mason, played by Jena Malone.
Sam Claflin's performance as Finnick was exactly as I had imagined it; he is just as charming and lovable a character on film as he is in the books. However, the real scene-stealer was Jena Malone.
In her first interview with Caesar Flickman, played by Stanley Tucci, Jena's sharp and high-pitched voice does her character justice. When Flickman asks Johanna how she feels about being thrown back into the arena, her response – which included a couple  "f-bombs" and finger-pointing – was so believable. I even thought that I was one of the garishly-dressed, hair-dyed member of the Capitol audience.
I have to say that this second film surpassed the original. I would even say that Catching Fire is one of the best book to film adaptations I have seen. In addition to maintaining all the important scenes as Suzanne Collins wrote them, the film does an excellent job portraying the relationships between the characters.
While the original film overwhelmed the audience with its endless introductions of new characters, the second focused on the relationships between the central characters and their development. For example, in this second film, viewers get to observe the relationship between Katniss and Gale in greater depth, further complicating the viewers' emotions.
All in all, I have little criticism of the film. It is an action/adventure, romance, and family film that I would recommend to anyone. It goes without saying that I am already anticipating the release of the third installment, The Hunger Games: Mockingjay, Part 1, on the 21st of November, 2014.